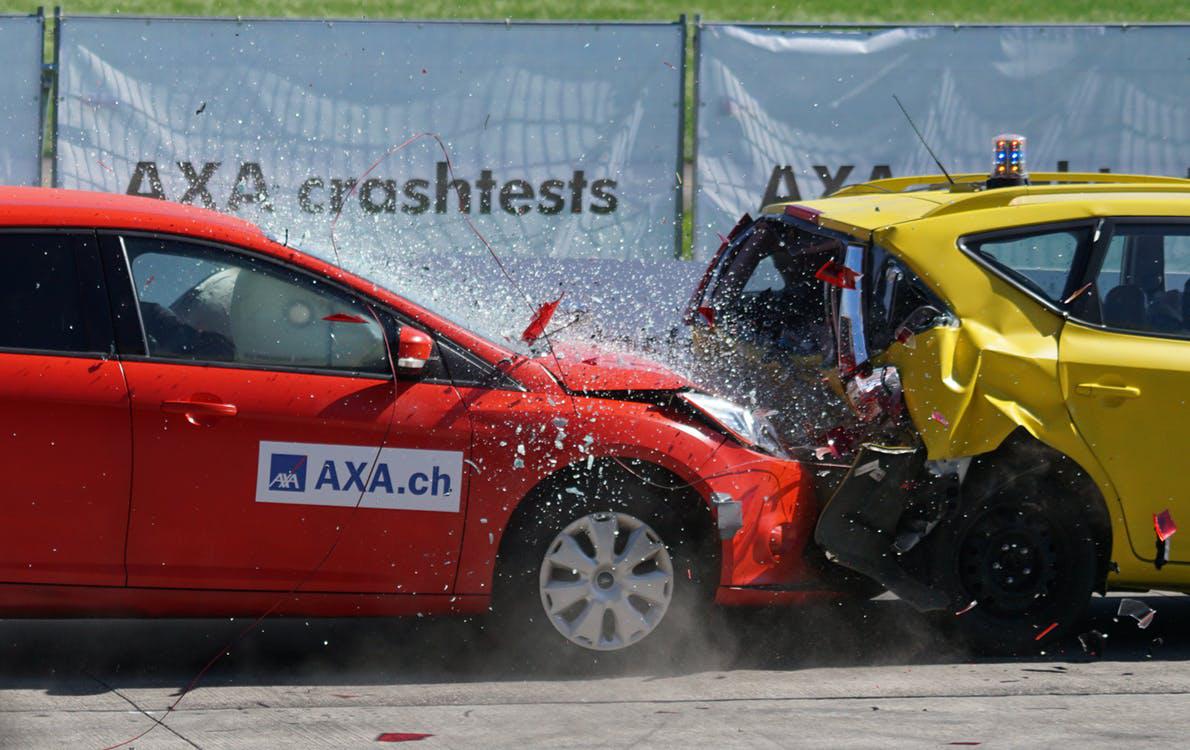 More than six million car accidents happen in first world countries like the USA and the UK alone, whereas over 10 million lives are claimed by car accidents every year. They are so common and frequent that it is impossible for anyone to not go through one, once in a lifetime. Usually, most of the car accidents result in property damage only; especially the driver and the passenger have taken precautionary measures. However, every one in three of the accidents results in personal injuries, some of them fatal.
If you find yourself in a vehicle accident, there are a few things that can be done to protect yourself and your interests. Here is a list of ten things you can do after a car crash;
1 – Stop
Car accidents are inevitable, but there is a fair chance you can avoid them through proper awareness and traffic guidelines, especially when you have an accredited license. However, if you do find yourself in the unfortunate situation, do not drive away – even if it is minor. Driving away from the scene just because you had no injuries can be a dumb move. Make sure you don't attempt running in confusion.
2 – Protect the Scene
In order to avoid further cases of minor or major accidents, flares must be installed at the location. The best thing you can do is keep your flashlights on while at an accident scene. Accidents can occur at any time of the day. Hence, always go prepared and keep one – if not many – flashlight in the glove compartment or under seats. This should help you in case you get into a car accident during the night time. A flashlight will keep you safe while you wait for help besides your disabled car or on the side of the road.
3 – Call the Police
Just because there is not much damage does not mean you should not call the police. Even if there is no serious damage, it is the best idea to hit up the Police for help. They might be of great help to you by filing a report to claim with your insurance company. Even if it is just to claim for your car, the police will help you out and make things smoother for you. But before calling the police, make sure all the vehicles involved in the crash remain at the same spot as long as they are not interfering with the traffic.
4 – Make Accurate Accord
Upon the police's arrival, make sure you inform the officers about exactly what had happened. If you can't remember certain things, let the officer be aware of that. For investigation officers might connect the dots with the information, you provide them with to fill in the blanks. Refrain from misstating or speculating any facts, for that would lead to misconceptions and eventually won't be of any help to you. Most of the time, the collision's after-effects show after a few hours of the accident – which involves severe pain, mental confusion, and memory loss – hence make sure all the statements coming from the injured person is accurate.
5 – Take Pictures
If you manage to escape a car crash unwounded or slightly wounded, make sure you take the pictures of the scene. The best option is to equip your phone with a camera, but if not then a smartphone should do. Make sure to capture all the visible damage on the camera. If there are any visible injuries, even if minor, take pictures of them as well. These things should help you with investigation and insurance. However, if there is an investigation going on, it is better not to interfere with that and wait until the crime scene is over. Though, ensure to photograph the scene as soon as possible.
6 – Exchange Information
Typically, information is collected by police officers. However, if the police fail to obtain the information or do not respond to the crash due to any reason, you should do the task yourself, at least as much as you can. Obtain the name and telephone numbers and address of all the people involved – including the drivers and drivers alike. Also, get the information regarding insurance by asking for the insurance card from all the cars present at the scene. If you collect enough information from the witnesses, it will be easier for your attorney or you to contact them in the future if needed.
7- Report the Accident
Enlighten your insurance company about h incident as soon as possible. Find out if the medical treatments are a part of your insurance coverage – also known as med pay. Ensuring this will help you avoid paying for any personal injuries. In case of availability of med-pay service, all your medical bills will be paid by your insurance company.
8 – Seek Medical Attention
Most of the time, injuries caused by car crashes do not appear right away but are made visible after a few hours of the crash. Often, victims of car accidents complain about pain or bruises after a day or two of the incident. Unless you are completely sure there are no injuries – even then – a visit to the doctor is compulsory. Go to the physician and get a complete body check-up. Even in car accidents of low impacts, some injuries can leave a small but severe and permanent effect. The most usual victim of the car injuries is the spinal cord, which if once damaged, can become impossible to treat. If you see someone near you in a car crash which has lost consciousness, take them to the nearest emergency room and have their checkup done. Untreated symptoms could lead to not only physical but behavioral trauma as well, such as PTSD.
9 – Maintain a File
Maintain a file for your entire incident related papers and documents. The information should contain claims, names, and numbers of people at the scene. Keep the claim's adjuster and rental car receipts. Keep your medical bills – whether paid by yourself or medical insurance.
10 – Protect Your Rights
The best you can do right after a car accident is to contact your attorney. Your lawyer can help you protect your rights and help you in ensuring that all the evidence and information is collected effectively. A lawyer can advise you on all kinds of issues ranging from how to get the maximum benefit out of your insurance and other matters.
Conclusion
Car crashes can be prevented by taking precautions. However, they are inevitable and keeping these things in mind can go a long way in helping you out because car accidents can be quite traumatizing. Keeping these tips in mind will ensure to minimize the after-effects of the car crash and help you recover quickly and effectively, without any more potential damage – related to health or property.