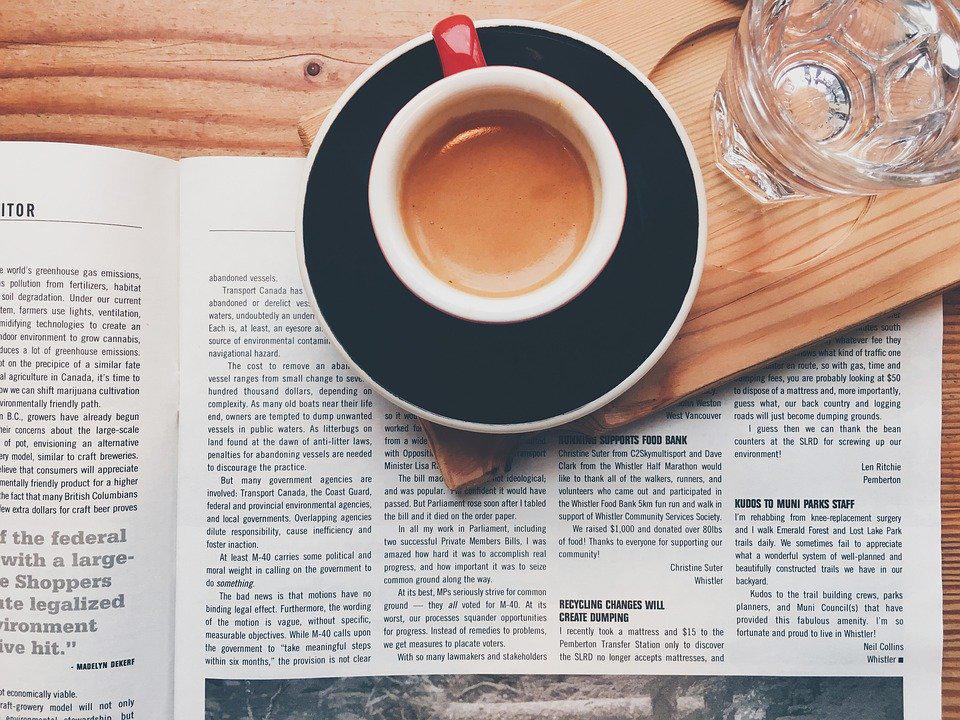 Printers remain necessary to make day-to-day work processes efficient and targeted. Entrepreneurs can use the following four points to find out how sustainable and beneficial their own printing concept is. They show where there is a need for optimization and offer incentives for redesigning the printing environment.
1. Economy
Efficiency is one of the keywords that are important in companies every day. Each work step in all areas and departments should be designed in such a way that efficiency and the best possible use of available resources are offered.
Efficiency also plays a role in the area of printing. This starts with the way employees in the company handle the printer. Printing out all documents has long been out of date since paper, energy and printer ink would be wasted here. It is, therefore, worthwhile to sensitize your own employees to the responsible use of printouts and to reduce the number of daily quantities. You should only print out documents that are actually required in this form. If the digital exchange of information is sufficient, it is always more economical and reduces operating costs.
Even when printing in Sydney, economic behavior can be clearly distinguished from less economical behavior. Simply selecting different fonts helps to reduce printing costs by using less ink.
The same applies to the double-sided printing of documents. Even if presentations and overviews are to be printed out, several foils can be printed on one A4 page. Then not only does paper consumption drop, because at the same time ink cartridges and cartridges have a significantly longer life.
In addition, modern printers have economic functions. Here the printer sets a smaller number of color dots and uses less ink. The saving function is an important step in the direction of the economy, especially for the printout of internal documents, because legibility is not reduced by the reduced consumption.
2. Usability
"Usability" means the ease with which employees enjoy operating a printer. Too complicated models, the functions of which are not self-explanatory, often result in high time losses and misprints.
If the usability of a printer is poor, not only does the efficiency of working time deteriorate? Consumption figures are also increasing in the same breath, which in both cases has a negative impact on the aforementioned profitability of the company. It is, therefore, worthwhile to rely on printers whose structure and functionality aim for professional user-friendliness.
3. Environmental Friendliness
The external impact of your own company is the linchpin of successful communication with customers and business partners. The efforts of a company to integrate sustainability and environmental protection into the daily work processes are also becoming increasingly important in this area.
As a survey showed, around 56 percent of those surveyed believe that companies have to do more for sustainable management. Companies that are already taking on this task are often ahead of the competition.
Eco- friendly printing refers primarily to the consumables used, such as ink and paper. In order to protect the environment sustainably, entrepreneurs should therefore not switch to paper made from fresh fibers, but to switch to recycled paper.
Business owners also don't have to worry about rising costs when they switch to recycled paper. The environmentally friendly alternative is often even cheaper.
When it comes to ink and toner, companies don't necessarily have to use new goods. So-called "compatible" cartridges and cartridges are also suitable for professional use in the business world in terms of print quality and utilization.
The advantage: cartridges and cartridges that have already been used are cleaned, serviced and refilled. This makes the production of new sleeves unnecessary and protects the environment to a considerable extent.
4. Security
The security of your own printing environment is a detail that is often forgotten but at the same time a critical point. Not paying attention to it can have dire consequences in an emergency.
Points the security of which entrepreneurs should check are in the areas of:
Printer Location
Availability of Printouts
Printer Network
Printer location and availability of printouts are points that are directly related to each other.
This means the danger that documents that have already been printed should not be in a publicly accessible printer for too long. Otherwise, it is theoretically possible for third parties to have access to sensitive information if the document is not picked up immediately.
Long distances between central printers and workplaces increase this risk. However, since central printers make sense in terms of reducing energy costs, secure solutions are needed. Such could be special printers that only trigger a print job when the respective employee has identified himself with a PIN or his fingerprint.
The printer network as a potential source of danger is particularly vulnerable to external attacks. In the print management system, all printed documents are available in digital form and can theoretically be called up and viewed by an outsider. It is, therefore, worthwhile to hire an expert to safeguard the company's own pressure management system in order to stop any espionage from the outset.
Advantages Of Outsourcing Printing Resources
Among the numerous strategic decisions that any company or company must make, is whether or not to outsource some of its processes or resources. One of the processes that are beginning to outsource more and more frequently are printing services. There are several reasons why companies decide to outsource their printing services:
Time-saving
Companies should concentrate their efforts and their time on their main activity, avoiding that inefficient time investments are made. Resorting to professionals who know how to get the most out of a printer or who, thanks to their technological capabilities, can solve a technical problem, and is a great time saver.
30% cost savings
Outsourcing the printing services that a company needs can also mean significant net money savings. First of all, because you are going to pay only for what you really need. It does not require investing in machinery, materials or the human resources necessary to carry out your impressions. According to the calculations that have been carried out by some companies that have opted to outsource their productions, the savings achieved are around 30% of what they previously spent on their productions.
Ensure great quality
Outsourcing the printing services of a company will always be a guarantee of high-quality work. A company cannot consent that after investing a large amount of time, work and resources in a project, it does not have the desired finish because it does not know how to correctly use the company's printers or dispose of old or damaged equipment.
Consistency of your corporate identity
The perception of brand unity by a consumer is essential to ensure their loyalty above that of the competition. Therefore, it is not recommended that the brand image change with each print or production of materials. A partner specialized in printing services will save you time, costs and ensure high quality, greatly enhancing the corporate image of the company.
Sustainability improvement
Last but not least, a machine park that is renewed periodically, always using the most advanced technologies, allows us to assess the environmental impact and correct it in the best possible way. Undoubtedly, a fully professionalized printing process will contribute to reducing the emission of CO2 in the atmosphere, as well as reducing paper consumption and, consequently, cutting down trees.
Conclusion
Hiring printing services or outsourcing your business printing can beneficial in many ways. Companies can not only save their time and cost but also ensure that the work is catered by experts and professionals.