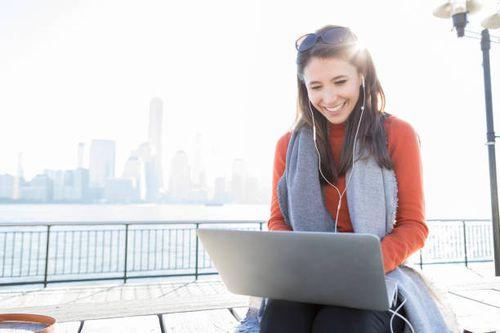 A fast cash loan is a quick and easy way to get your hands on some cash, usually on the same day. These are small loans useful for covering things like unexpected bills, car repairs, purchasing some business equipment, giving you some cash flow until payday and more.

They are a very convenient way to find the money to cover you temporarily, but even though a fast cash loan can be a good thing, there are some things to consider when applying for one. Getting finance is not for everybody, so it's important to avoid (or at least be aware of) the following risks.
#1 - You Need To Have the Means To Pay It Back
Generally speaking, providers of fast cash loans give lenders between 2 and 3 months to pay back the loan, depending on the loan amount. As an example, Sunshine Loans offers a 9 week repayment period for loans of $2000. However, the duration will vary from lender to lender, so check their websites for terms.
So, let's say you borrowed $2000 and had two months to pay the loan amount, plus interest and loan establishment fees. You must be confident you'll be able to come up with the money to pay the amount back in full during the allotted time.
#2 - You Have a Poor Credit History
Even though fast cash loans are far smaller than some more conventional loans, your application may still undergo a credit check when you apply for one. Lenders of fast cash loans are a little more lenient and will still loan money to people who have struggled with their credit score in the past.
Having said that, if your credit history is inferior to the point where lending to you is too risky, chances are you'll just be wasting your time on the application process and be disappointed with the outcome.
#3 - Failing To Check the Lender's Terms and Conditions
It doesn't matter whether you're borrowing from Australia's biggest banks or an independent lender. They will all have terms and conditions attached to their financial products, and it's up to you, the borrower, to be familiar with what's expected.
Blindly applying for a fast cash loan without taking into consideration the establishment fees and the ongoing interest will likely mean you've over-estimated your ability to repay the loan. Either that, or you'll be in for a surprise when you learn - after the fact - just how much you actually have to repay. Most fast cash lenders are very transparent about what they charge, so take the time to work it out before posting an application.
#4 - Don't Get a Loan If You Don't Really Need It
You don't want to get yourself into any unnecessary debt, so it's not wise to chase a fast cash loan just because you want to go on a shopping spree. Remember, you have to repay the amount you borrowed with interest.
It can be tempting when you want to buy stuff but don't have the money. You see an offer for a small loan and the process looks straightforward. Next thing you know you've applied, have the cash in your bank account and off you go to spend it.
Same day loans and fast cash loans should be used wisely, to either get you out of a tight spot, tend to an emergency, or help expand your small business.
#5 - You're Receiving a Government Benefit
If your sole income is derived from a government benefit such as a pension or Newstart, you might think you're eligible for a small cash loan. You still can be, so long as your benefit is supplement by some part-time income as well and you earn at least $300 per week.
However, if the government benefit is your sole source of income, and you apply for a fast cash loan, your application will be rejected.
#6 - You Believe Fast Cash Loans Are Not Legit
Some people think these small lenders are not legitimate financiers, just because they're not one of the recognised big banks. For this reason, these people might avoid even applying for a fast cash loan and miss out on the advantages.
If you're concerned about a particular lender, do some research on them first before applying. Fast cash lenders are generally all legit though.