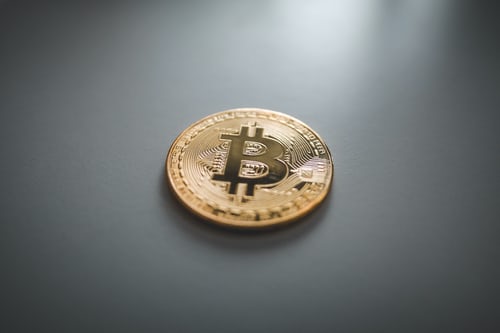 The rising of cryptocurrencies in 2020 had once again spurred interest from retail traders based in Australia. At the same time, since the country had taken measures along the past several years so crypto would be like any common investment opportunity, Australian citizens had been increasingly interested in trading crypto and are now able to gain experience on the rising and falling markets.
One of the brands currently providing such services is 500Investments, a world-renowned financial services provider that covers multiple cryptocurrency instruments.
Overview of the Brand
Owned and operated by Cabsy Holdings Ltd, 500Investments offers a trading ecosystem that provides access to a wide range of cryptocurrency instruments, including altcoins like Dash, Stellar, Ethereum Classic, and Monero, alongside the popular tokens like Bitcoin, Ether, Litecoin, and XRP.
The brand has an established reputation in the trading world and due to its customer-oriented approach, it continues to attract traders from many different countries. Although several restricted areas and citizens from the USA are not able to open a trading account with the broker.

Assets
Cryptocurrency assets represent one of the most important parts in the 500Investments coverage, that currently includes more than 1,000 different instruments. This is good news for Australians who seek a diversified exposure to the crypto market, and the ability to take advantage of price movements in altcoins.
With the 500Investments cryptocurrencies offer, access to contracts denominated in USD, EUR, GBP, JPY, and even AUD (for Bitcoin) is ensured. At the same time, the broker has integrated contracts in Tether, Bitcoin, Ether, or Monero.
It is important to note that these are some of the most liquid crypto instruments, which means customers will benefit from reduced trading costs.
Also, the 1:5 leverage of cryptocurrencies enables clients to increase their exposure and trade larger positions. With the risk management tools integrated into the platform, traders will be able to keep risk under control and use the same trading methods as professionals. The bottom line is that with tens of different crypto instruments, 500Investments had a leading advantage.
Trading Crypto with the 500Investments Platform
A personalized trading experience awaits Australian traders who will choose to trade with 500Investments. That is due to the fact, the brand relies on a proprietary platform that comes with optimized trading tools and features.
Since it is available via any browser, it can be used on desktop, laptop, and mobile devices (smartphone or laptop).



Even when using it on a mobile device, performance and efficiency are not sacrificed. This is a critical factor, especially when markets are volatile and traders need to manage their position while on the go. Based on the latest feedback, the platform has no issues in dealing with extreme market conditions.
Trading Tools
Among the most important trading tools available with 500Investments, Social Trading must be on top of the list. Using it means traders can copy trades placed by multiple experts. Built into the platform, there are multiple details provided, including the number of copiers, the gain for the past 30 days, and the level of risk.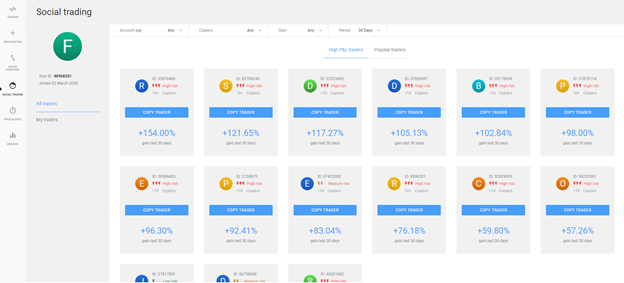 On top of that, the platform comes with TradingView charts to facilitate optimal technical analysis. Risk management tools, one-click execution, and the popularity bar tool are additional tools that should provide more insights and help traders deal with the markets professionally.
Special Features
Since traders can choose from 5 different account types, 500Investments offers some special features for those that open a larger account. Active trader prices or VIP prices, VIP trading support, seminars/webinars, exclusive updates, wealth management, and giveaways are among the most notable trading benefits. At the same time, even the clients having a basic account will get to enjoy competitive trading conditions, although not at the same level as those who deposited more funds.
Pros and Cons
· Global trading brand, with broad experience and multiple trading benefits.
· Advanced proprietary trading software, with TradingView charts and Social Trading, integrated.
· Tens of different cryptocurrency instruments available and competitive spreads.
· Up to 1:5 leverage can increase position sizing but also require responsible trading.
· Customer support not available via live chat; only via phone or email.
Conclusion
500Investments currently take an active role in the ongoing crypto revolution, considering the fact that Australia is one of the few countries with a crypto-friendly approach, local traders are best suited to use the services currently provided.
In order to try and take advantage of this market growth, it is important for any brokerage to offer access to altcoins and not just some of the largest tokens.
That's possible with 500Investments, alongside with many other trading benefits. The main takeaway is that the broker has built a personalized trading offer, so it can help traders deal with the challenging crypto market. Its activity is proof for the 'customer comes first approach' and only reinforces the claim that 500Investments is on top of the list when it comes to choosing a crypto broker to work with.