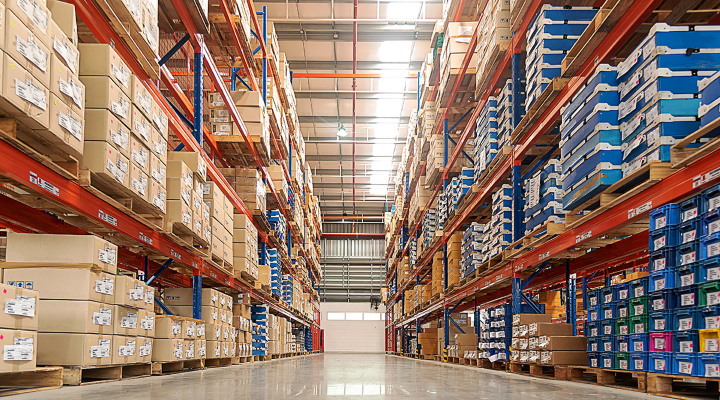 Wondering what exactly materials handling equipment is? Or perhaps you're aware of it and are thinking of investing in it to benefit your business. Read on to find out the top eight advantages of using materials handling equipment for your company.
What is Materials Handling Equipment?
Materials handling equipment refers to any tools used to move, protect, store and control materials. The types of equipment can be categorised into four main designations:
Storage and Handling Equipment
Equipment for storage provides a space for materials to exist before being transported from the manufacturer or wholesaler to another location. Storage is important because it can directly impact the efficiency of the workplace and the degree to which space usage is maximised.
Engineered Systems
Engineered systems are a kind of materials handling equipment that helps large masses of material to be moved around a space. A good example is conveyer systems.
Industrial Trucks
Industrial trucks – for example forklifts – transport large materials across the floor of a worksite. They can also be used to load and unload materials from delivery trucks.
Bulk Materials Handling Equipment
These machines make short work of bulk materials that may be in loose form. They're used to move bulk loose items from one area of a complex to another.
The Benefits of Using Materials Handling Equipment
1. Streamline Workflow
Before you implement materials handling equipment, workflow could be quite unmanageable with doubling up, traffic intensity, congestion, re-routing and other problems.
2. Revolutionise Inventory Management
Does your inventory constantly go amiss? When you bring in the right systems along with materials handling equipment, you never have to look for a lost product again. Everything is tracked in the moment so you know where every item is.
3. Increase Productivity
Materials handling equipment doesn't just replace human workers – it allows you the freedom to assign more complex tasks to your workforce so that their brain power isn't wasted on less demanding jobs. As you're creating a safer and more comfortable workplace, you will also see a rise in productivity as a result.
4. Reduce Shipping and Handling Costs
How many people do you currently have on payroll simply to sort, ship, handle and receive items in your shipping and handling department? With the right materials handling equipment, you can reduce the number of people needed and also lower the time and money needed to ship items.
5. Improve Customer Service
When you up your efficiency through the use of materials handling equipment, your customers will enjoya better experience, as your packages will be arriving perfectly intact and on time.
6. Increase Worker Efficiency
Workers do their jobs more efficiency when they know there are systems to back up their efforts. Materials handling equipment makes the most of their time by optimising overall workflow. When your business has the reputation of being efficient, you will attract the most motivated and hardworking potential employees.
7. Reduce Injuries
One of the most important benefits of using materials handling equipment in the workplace is the reduction of workplace injuries. As your workers will be doing less manual grunt work, there will be less chance that they'll become injured themselves.
8. Boost Safety
Materials handling equipment boosts safety by lowering the risk of injury through manual lifting. A safer workplace means less time off work, and less money paid out in sick leave. Employees may also have a sense of being looked after through the promotion of safety, which may cause greater goodwill towards their employer.