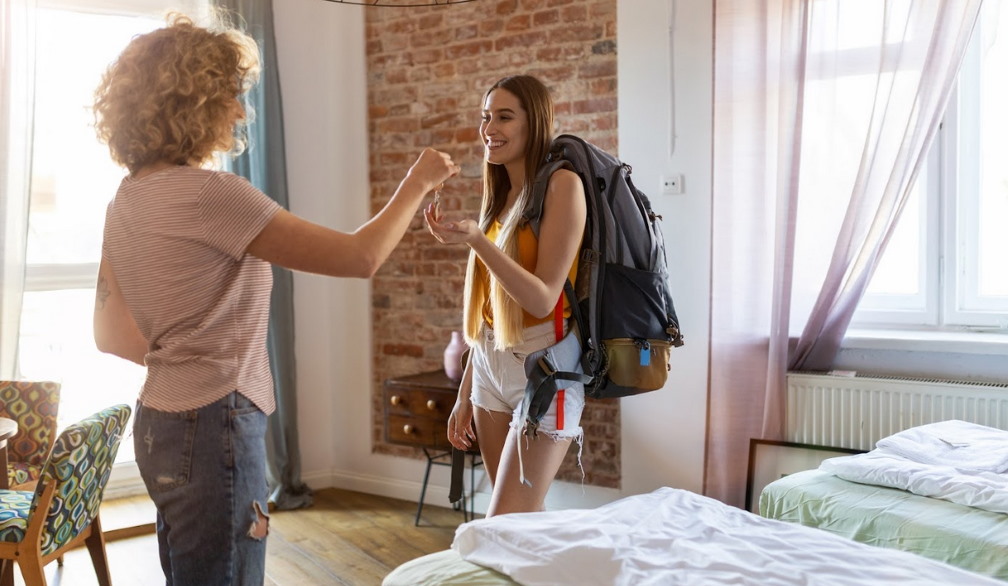 Airbnb is an extremely popular and user-friendly online marketplace for vacation rentals. It's the perfect outlet for first-time owners of vacation rental properties in Australia because it's also easy to get started with. 
However, vacation rental owners have to ensure smart management of their properties if they want to stand out and beat the competition. That's why anyone who wants to be successful with their Airbnb can't just throw their listing up without some guidance. As an Airbnb host, you need to prepare yourself and your property. 
Of course, the best way to manage a vacation rental property is by using an Airbnb management company like HomeHost and other similar service providers. They'll make your life a breeze by pretty much taking over the reins, from marketing your property to checking your guests in and out. Most Airbnb management companies even take care of housekeeping duties. 
However, if that solution isn't available, you have to manage your vacation rental property on your own. It can be challenging but doable. So yes, here are some tips for smart Airbnb management in Sydney or any city in Australia.
Be Upfront About Your Listing
One way a vacation rental property owner can get off to a bad start in his Airbnb hosting business is not being upfront about his listing. A misleading description or inaccurate listing information that paints an incorrect picture of your home will, more often than not, come back to haunt you.  
It's best to let your potential guests know what exactly they can expect from your Airbnb unless you want to receive negative reviews. For instance, your potential guests should know how many rooms your property has. Also, describe what's included in each one. If you have facilities, perks, or amenities, inform your guests about them. Basically, tell them about the overall benefits they can enjoy when renting your Airbnb.
Create A Pricing Strategy
Another essential component of smart Airbnb property management Sydney or any city in Australia is the creation of a pricing strategy. The demand of your Airbnb listing throughout the year should be the primary consideration of your strategy. Adjust your prices based on the following: 
* Seasonality

: To maximize profits from your vacation rental throughout the year, adjust your Airbnb pricing based on your area's high and low seasons. 
* Competition:

Studying your competitors is also vital to your pricing strategy's success. Start off by searching for Airbnb vacation rentals in Sydney that are similar to your own property and have the best reviews. Estimate your listing's maximum annual revenue by studying the competition's prices and availability and creating a table to compare them. 
* Weekdays vs. weekends

: Guests travel more during the weekends. Hotels are fully aware of that, so their rates are higher on weekends than weekdays to reflect the demand. It's something that you should replicate on your Airbnb property. 
* Special events

: More guests will potentially knock on your door when there are special events, such as conferences, marathons, and festivals on your property. The demand will allow you to charge up to five times your daily average price. Plan ahead by researching special events at the start of the year. It's also essential to note that last-minute planners usually have more money to spend, so consider increasing rates a week before a special event.
Hire A Trusted Cleaning Crew
One of the most important aspects of running a vacation rental is hiring a trusted cleaning crew.  The crew will do a routine walk through the property upon check out to ensure that no item is missing or damaged. 
Note that some cleaning services only clean and do nothing else. It means that they'll require Airbnb hosts to provide trash bags, paper towels, toilet paper, and other products they need to get the job done. Therefore, make sure to ask what's included in the fee that your prospective cleaning crew asks.

Install A Digital Keypad Door Lock
Digital keypad door locks let Airbnb hosts assign a code that guests can use for access throughout their stay. It eliminates the need for renters to carry a key every time they leave your property to run some errands outside. 
Installing a digital keypad door lock is beneficial for the following reasons: 
* There's no need to spend money on setting up a front desk service. 

* There are no keys for guests to lose or for you to track every time a renter checks in or out of your Airbnb.
You can uninstall the old door lock and install the digital keypad lock yourself as it's easy. Or you can just always call for a professional.

Put Together One Comprehensive Guest Book
A great way to welcome your Airbnb guests is through a guest book. It also provides renters with essential information for the whole duration of their stay. Some of those pieces of information are: 
* What should be done upon arrival

* Phone numbers to call when an emergency arises

* Recommendations on things to do throughout their stay

* Any other special instructions
The more information your guest book contains, the better. It's especially true if you don't have a front desk or you won't always be nearby when guests, especially solo travellers, have questions to ask.

Conclusion 
Sticking to these tips will allow you to put your best foot forward. Keep in mind that not all Airbnb endeavours result in success and profitability. In fact, most vacation rental owners in Sydney end up experiencing booking activity that falls between dismal and middling.  
What they didn't have is a roadmap to success. 
They failed to manage their Airbnb smartly because they weren't armed with the same information you've learned here.