Written by

NewsServices.com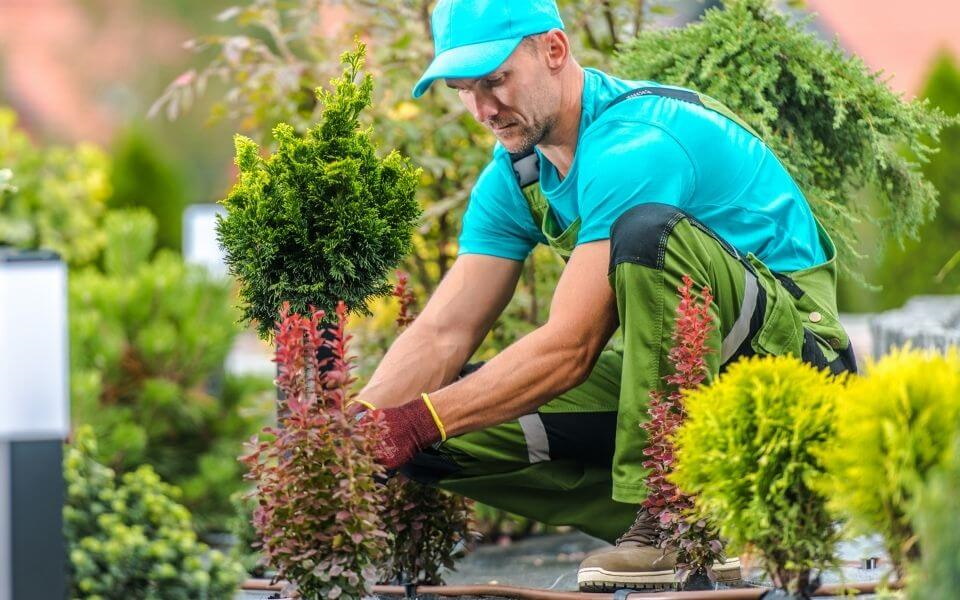 Your NDIS Plan can be used to pay for NDIS gardening services if you love your garden but can't keep it up on your own.
If you have a disability, you may need to adapt to certain aspects of your life, but you should not have to give up the activities you like. Working in the yard and seeing things develop is a pleasurable and soothing activity for many people. Even if your disability prevents you from working in your garden, you may still appreciate having a well-kept garden as part of your home.
Having access to services like lawn mowing, weeding, and exterior clean-up may help you keep on top of those daily responsibilities and maintain your independence.


Gardening Services are Covered under the NDIS
You may be eligible to use your NDIS funds to pay for gardening services if your situation makes it difficult for you to maintain your garden or handle duties around your yard.
You might not have realized that you are allowed to hire a helper to assist you with these activities. You can search through the profiles of thousands of Independent Support Workers to discover someone perfect for your requirements, including many who have lawn mowing and garden maintenance experience.


What is Covered and for Whom?
Only the essential and relevant expenditures to a person's impairment are covered. The assistance is also divided into three categories:
* Basic financing, which is used for day-to-day assistance and low-cost equipment to improve your quality of life.

* Capacity financing, which aids in the development of skills, the search for and retention of employees, and simply assisting a person in achieving their objective.

* Capital financing, which assists people by providing assistive devices such as wheelchairs or home adaptations.
Daily living expenditures such as food and phone bills may not be covered by the NDIS. Other financing services you may be offered, such as education, transportation, or health, will not be affected by the NDIS.
The NDIS, or National Disability Insurance Scheme, has a financial program for those over 65 who are unable to perform daily chores due to a disability. It's also worth noting that these services will only be paid for if they're both reasonable and required. NDIS approved gardening services can provide highly trained professionals, as well as adhering to the NDIS commission's protection standards.
As a basic guideline, if you're unable to manage your garden on your own due to a handicap, gardening services should be considered reasonable and required for you to live a normal life and contribute to your NDIS goals. However, regardless of your impairment, if a job needs an expert, such as a landscape gardener to create a water feature, it will not be funded by the NDIS.


NDIS Approved Gardening Services
Being an NDIS approved gardening business does make a difference. Being NDIS approved means that the firm has completed the registration process and is a recognized NDIS gardening provider. In other words, to be accepted, they had to demonstrate their quality.


Gardening and Core Supports
A category named 'Assistance with Daily Life' is included in the NDIS Core Supports Budget. This category is intended to assist persons with disabilities or differently-abled persons with daily chores that will allow them to live as independently as possible. This category includes assistance with garden upkeep, regardless of whether they rent or own their house.
Core support funding is quite flexible, so after a person with a disability has been authorized for it, they may decide how they spend the funds as long as it complies with the NDIS rules.
Services vary based on the circumstances because each NDIS plan is tailored uniquely, but they often include mowing the lawn, pruning, weed control, mulching, edging and trimming, cleaning the gutters, etc. Although you can use your NDIS funds to pay for a gardening service, you will still be responsible for the cost of plants, mulch, and soil if they are required.
To summarise, the National Disability Insurance Scheme (NDIS) assists persons with intellectual, physical, cognitive, or psychosocial disabilities. The amount of money you receive will be determined by your requirements and the individual's handicap. The National Impairment Insurance Scheme (NDIS) is provided to Australian citizens aged 7 to 65 who have a substantial and/or permanent disability. In this case, the NDIS requirements are that you either need assistance from another person or that you need to utilize specialised equipment to do daily chores. You can reach ADACare Australian Disability and Aged Care Support Services to get detailed information.