Written by

News Feature Team
Apps are not eliminating the importance of having a website or wiping out social media sites. Instead, they are a complimentary channel when used correctly, amplifying the value of your online content and social media. Here are three reasons your business needs its own app, including one when it becomes critical to reaching customers.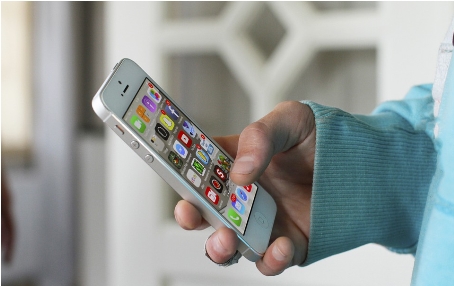 A Deep Connection with Customers
An app is a potential source of deep, continuing contact with a customer. You can reward loyalty with coupon codes sent to them via the app when they haven't bought from you for a while, without worrying about an email landing in the customer's spam folder. You can provide discounts to them for using your app and sharing content via your app, making them feel appreciated and rewarded for maintaining the relationship. In fact, a good way to incentivise them downloading the app is offering a significant discount on their next purchase. If someone doesn't download the app, there's no cost to you. If they install it and don't use the coupon, you still created the relationship.

Expanding Your Marketing Reach
Apps are an excellent marketing tool when used correctly. For example, you can share content with them at almost any time and ask them to share it via social media, engaging them while turning them into word of mouth marketers. When they share the content sent via your app through their social media app, it also improves the brand's weight with search engines and the backlinks increase the search engine optimisation of the content available on the internet. This marketing channel also allows you to get content spread via social media, even if search engines and social media sites are censoring you.


Personalize your Marketing and Product Offering
If you have an app on someone's phone, you can market to them when they are close to your business and thus most likely to buy from you. Or, you can share coupon codes and discounts to move them down the sales funnel, such as when they abandoned a shopping cart or have not bought their regular weekly purchase from you. Before you decide to put a sales funnel in place, however, it would be wise to contact a leading app development Melbourne company to learn how to tie in your customer relationship management system with the app, to increase customer conversion rates.
We brought up the use of coupon codes and discounts for installing the app to convince some people to install it. You can also leverage current users to convince others to install the app by asking them to share the app store link with their friends and giving them discounts or rewards proportional to the number of new customers you get.
A web app is one of the best ways to reach consumers when they are not on the general internet and it allows you to dramatically deepen the degree of contact with the customer. If you want to improve the customer experience and gain better access to your customer base while offering personalised customer service and promotions, a web app can be the perfect tool to achieve just that.