Written by News Feature Team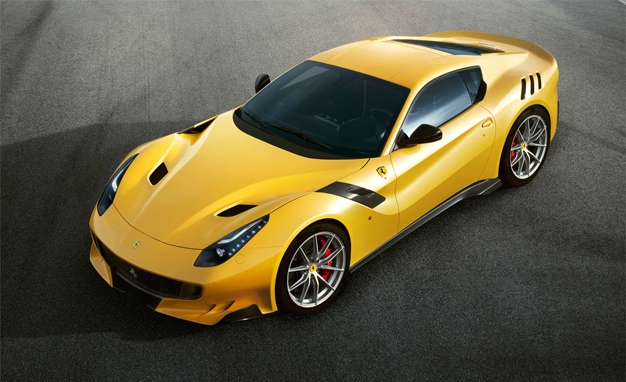 Choosing where to invest your hard-earned savings is an incredibly difficult decision. You've worked hard for that money for all of your life, so you need to make sure that you make the most of it. In years gone by, savings accounts were always seen as a risk free alternative for savers. The money you had was guaranteed, and it would grow organically because of interest. However, nowadays, the level of interest you receive is dwindling, and they provide very little return on investment. As a result, here, we look at some alternatives.
Cars
When we think about cars, we often think about family cars, second hand cars and the level that they depreciate as. Resultantly, at first glance at least, cars could seem an odd choice to invest in.
However, if you invest wisely, you can make some serious money from cars, particularly classic cars. Many of us across the world absolutely love our cars, and the rich and famous are willing to pay mega sums for some of the world's most famous motors. For example, in 2014, an unnamed bidder
paid over $38 million for a Ferrari 250 GTO
.
Of course, not all cars are worth this sum, and there's a level of risks associated, but this is true of most investments. Some people have already
begun tracking future classics
as part of an investment strategy so, if you're a petrolhead, it's well worth considering.
Properties
The property market is booming at present, and this looks set to continue over the course of the next decade or so. With fewer people having the ability to buy, we've seen a huge rise in the amount of buy-to-let properties. Here, you're not only hoping that the value of your property will increase, but also you'll be gaining income from the people renting it. In an ideal world, this will cover your mortgage and make you a profit at the same time.
Of course, if nobody rents your property, in what's known as a 'void period', it will be costing you money, so there's risks associated.
Trading: Risk-Reward
However, if you consider yourself to be someone who truly values risk-reward, then trading could be the forum for you. Regardless of whether you're trading stocks and shares, forex or commodities, you can make large sums of money. However, as you're essentially betting on the price movement of something you have no control over, you have to be aware that all of your losses can be limitless, too.
This isn't to say that trading isn't a valid option, it's just a word of warning. If you're thinking about trading, ensure that you educate yourself property before you begin, so you can assess whether it's right for you. Many brokers, such as
Oanda
, offer demo accounts, so you can test your skills before you begin and work out whether trading is right for you. As it's a demo account, you don't spend your own money, making it risk free.
To conclude, savings accounts no longer earn you much money, but they do benefit from being risk free. Classic cars, property and trading can make you more money, but there are risks associated, so be careful.