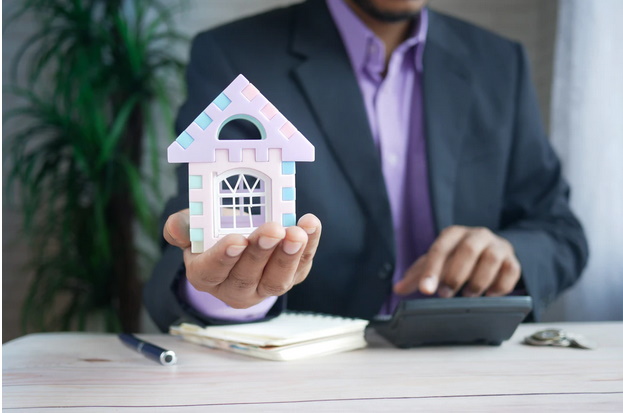 Many people opt to invest their money in property to earn a passive income and make their money work for them. If you've been thinking about starting a property investment portfolio but are not sure what the benefits are, this article will outline what property investment is all about, along with the help and advantages of becoming a property investor.

Property Investment Explained
The majority of property owners buy a home to live In, and While this is an investment of sorts, it's not quite the same as purchasing property for the sole purpose of it being an investment. Property investors invest money in property purchases to make a profit. This could be a profit through the future sale of the said property, making a profit through regular rental income, or both.

While there are many ways people can invest money in the bid to make a profit - such as buying shares, gold, or even investing in a business - investing in property is generally considered a more secure option with the best chance of turning a profit.
Property investors still need to invest wisely and make sound choices, which is why it might be a good idea to partake in a property investment course. These courses will educate you on every facet of sound property investment to help ensure profitability. In addition, you can also have discussions with property investment consultants for more advice.

Property investment could involve just having one investment property. Still, to honestly give yourself a chance to create a passive income and the potential to build wealth through real estate, your goal would be to add new properties to your investment portfolio. The more extensive the portfolio, the more money you will usually generate, provided you invest wisely and seek professional advice.

The Benefits of Investing In Real Estate
One of the main reasons investors prefer to invest their hard-earned cash in property and real estate is because the market is generally a lot more stable. While investing in things like stocks and shares, or even Forex, is extremely popular, these markets can be a lot more volatile, especially during financial uncertainty in world markets. Property tends to remain much more stable and is, therefore, a safer and more reliable type of investment.

Real estate investing is certainly a proven way of achieving just that if you are seeking financial stability and security for your future. Property investment isn't limited to the residential sector either, as investing in commercial property can also be very lucrative. Commercial property can include shops, industrial premises, factories, office space, and more. A well-balanced property investment portfolio will often have a mix of both residential and commercial real estate.

One of the very best ways to build wealth is through what's commonly known as MSIs, or "multiple sources of income". When creating several different income streams, you're no longer relying solely on one income source to survive. This is proper financial security. If one income stream dries up for whatever reason, you still have money coming in from other sources, giving you complete peace of mind.
Investing in real estate can lead to the creation of multiple sources of income. On the one hand, your investment property could be one source of income while your regular job provides another. If you were to build up and diversify your investment portfolio, you would ultimately create multiple income sources for financial security and wealth building.

In Australia, property investors also receive tax breaks known as negative gearing. This means that, even if your investment properties keep appreciating and you're making an income from rent, if your expenses and interest payments are higher than your returns, you won't have to pay taxes on that rental income. You can also apply any losses against your other sources of income as a tax deduction, further protecting your financial interests in general and making property investment even more appealing.

The Takeaway
If you're looking to make some investments and want to ensure a safe and secure financial future, investing in the property market is one of the most solid choices you could ever make. Real estate is far less volatile than other investment opportunities, and the benefits certainly outweigh any associated risks.
Investing in property is an investment in your future, and it's worthwhile educating yourself on all things involved in property investment.