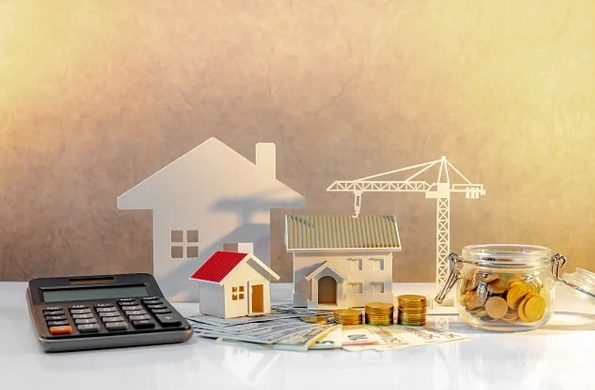 Property development is a brilliant opportunity for ambitious couples, families and individuals to earn a passive income alongside their job.
In turn, you'll earn financial freedom, which means you can spend your time doing what you love, whether that's pursuing a hobby or spending time with loved ones. But it can prove daunting to make your foray into the world of property investment. 
Below, find a guide to property investment for beginners, from what to look for when conducting market research to managing your budget.
What is property development?


First things first: what is property development? Property development is an excellent chance for people to get a taste of financial freedom.
This may involve buying land and building a property, renovating or improving property or converting the property from one use to another. The goal is to add value, and if successful, you may go on to build a property portfolio. So, where do beginners start?
Ask yourself if you're ready to take on the challenge.


Although you can take on a renovation project or two alongside your 9-5 career, you need to ensure that you understand the potential risks and time frame involved. 
Property developers are constantly learning on the go, whether navigating the market, understanding tenancy laws or getting to grips with finances. It doesn't matter how big or small the project is, and you need to be open to learning along the way.
Consider taking a course.


Although it's not required to have a qualification to get started in property development, studying a course will help to give you a greater understanding of the field. There are many online courses to choose from with experienced property investors delivering talks and the opportunity to chat with fellow investors. 
Understanding the cost and value of conducting market research is a brilliant introduction to property investment for beginners.
Set a realistic budget


Now that you know what you're looking for, it's time to set a budget. Undoubtedly one of the most important aspects to consider, your budget will determine the kind of property you can afford and how much you will have leftover to renovate and add value before an eventual sale or lease.
It's also crucial to have a stable income coming in to ensure that you have an emergency fund to fall back on. Ask yourself: can you cover your personal, renovation and investment expenses for the next 12 months?
It would help if you were prepared for the unexpected, whether the property needs more work than anticipated or an economic downturn. It's recommended that you seek advice from an accountant before kickstarting your journey. 

Conduct research


Now it's time to decide what you're looking for, whether that's a residential or commercial property. For your first project, it's advisable to look for a small renovation that doesn't require a large amount of work. Ask yourself, does my budget cover the construction of a new building? Or would you prefer to take on the renovation of an existing property?
Before embarking upon your search, you will need to research locations, the current housing market and potential building costs.
How can you add value?


Property development aims to add value so make sure to look out for ways to achieve this. Is there a loft space that can be converted into an extra bedroom? Could you create a new space in an empty outbuilding? 
Could the building be divided into separate properties? These are crucial factors to look out for when searching for a property. 
Hire a reliable team


Property developers rarely work alone. You may need to seek planning permits and often require a certified installer for gas, electric and plumbing installations. 
From the initial design process to the final sale or lease, you will work closely with architects, builders and real estate agents throughout the property development process. It's a good idea to speak to friends, family, or neighbours for reliable tradespeople recommendations to save money and hassle.
These are the most significant factors to consider when getting started in property development. Whether you're teaming up with a friend or going alone, property investment is a fantastic chance to gain financial freedom whilst learning along the way.