Written by

NewsServices.com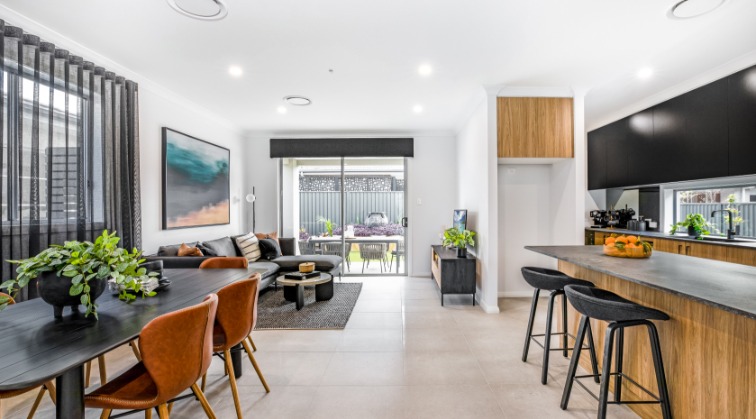 If your home has been around for some time, such that it looks tired and worn out with age, you can renovate to improve its face value before selling or moving. Alternatively, you can renovate and extend your stay in it. But most probably, you can knock it down and rebuild it to fit your ideal dream home.

Knockdown and Rebuild vs Relocating and Renovating
Relocating to another location can be a difficult decision to make, especially if your family has spent their entire life in that particular area. Beside the nostalgia and sentimental hoarding, the decision can be more difficult if you're not financially capable. But it's nothing compared to maintaining and constantly renovating a rundown home.
This costs more in the long run than a one-time knockdown and rebuild project. Demolishing an existing rundown structure to rebuild a modern home or create space for multiple structures is a wise financial investment, especially in league suburbs where prime property is highly valued. Here's why you should consider a knockdown and rebuild approach:
Save money in the long run: Demolishing and rebuilding your old home will enable you to save money and time in the long run. At the end of the project, you'll have a brand new home with modern, fully functioning features that fit into your lifestyle and require little  to maintain. Hence you'll be able to save time and money you'd otherwise be spending on renovations.
Suffer minimal risks: Compared to renovating an old home, a knockdown and rebuild is a low-risk project. For example, simple renovation work can lead to several construction challenges, such as when instead of fixing a simple defect in the ceiling, the whole board comes tumbling down under the weight of age.
In such instances, you'll be left dealing with unforeseen construction costs that exceed your initial budget. You'll also have to seek the necessary permits to conduct the required repairs. This can be frustrating and costly. However, a knock down rebuild is a one-time project that allows you to rebuild your dream home that will be much cheaper to maintain.
Build the home that fits your lifestyle: Perhaps you fancy living in a totally different home that has better amenities and features. To put it more plainly, you may be secretly wishing you could move to a better home that fits into your current lifestyle.
Custom home builder
professionals can customize a new home design to suit your preferences or provide a vast display of signature designs to choose from
Conclusion
A knockdown and rebuild allows you to create specific designs and layouts for your home and choose the color themes that suit your preferences. And there's nothing more fulfilling than knowing that you can sleep peacefully without worrying about a leaking roof or workout rain gutter. Be assured that
knock down rebuild Sydney
professionals will help you fulfill your dream of a new home and lifestyle.