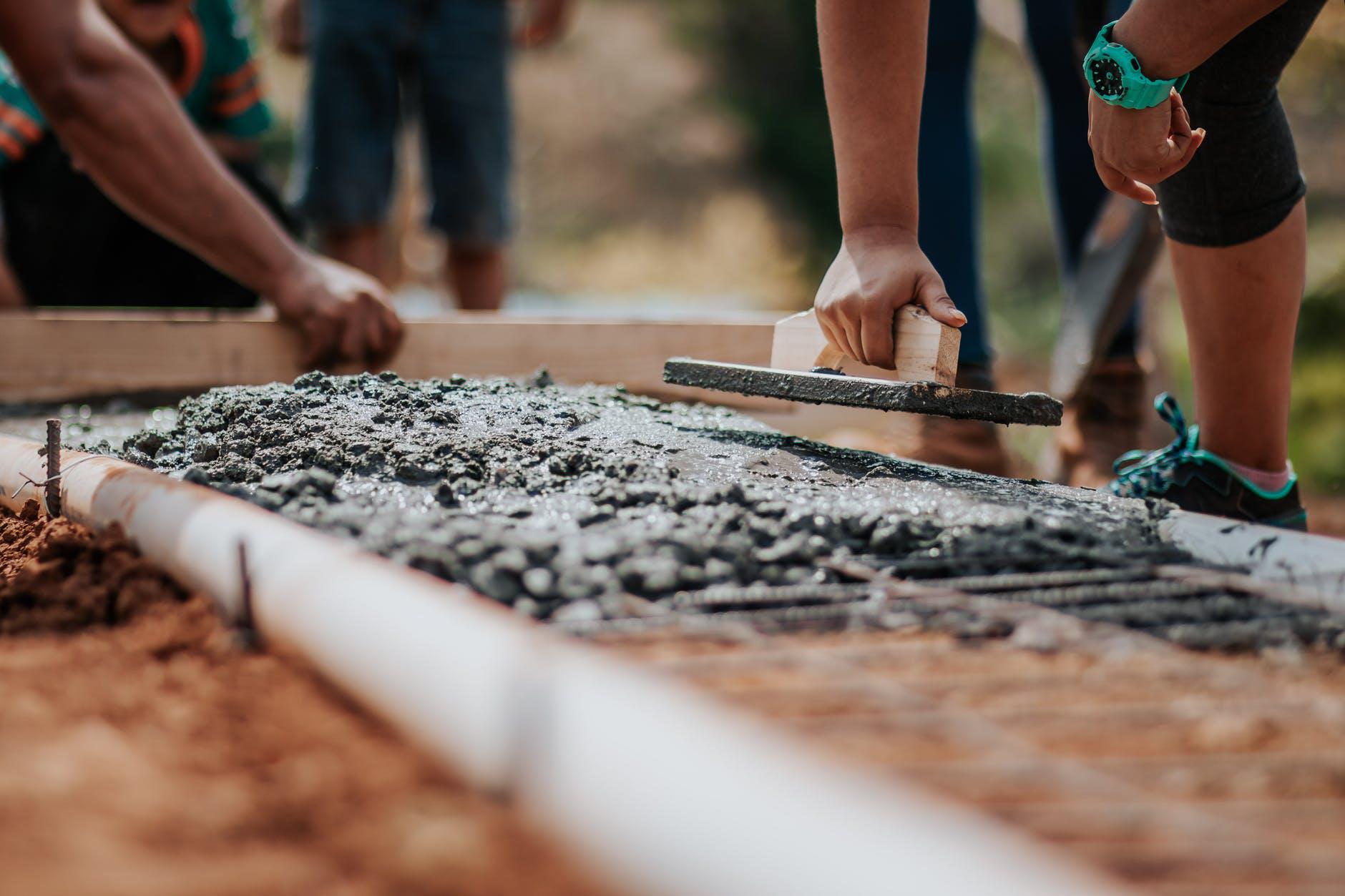 Outdoor concrete is a valuable investment and taking care of this investment is important to prevent any loss down the road. You can protect this investment through proper care, sealing, precast concrete wall and timely maintenance and it can last for years.
Whether you have a huge concrete driveway or a small courtyard and terrace, you always dreamed of extending its life. And you are ready to do anything to keep it look fine for a long time. You want this all to make sure your building structures stay in the best shape for a long period of time and you get the best value when you decide to sell it off. If you know the difference between how to make your concrete grab the attention of people vs. concrete that makes people scared to walk on, this is going to be an amazing experience for you. You should be thankful to the manufacturer that taking care of the concrete is not tough, anyone can do it without any external help.
The exterior of the buildings, concrete driveways and other structures are more prone to the damage as they are more exposed to some harsh elements and this can be deteriorating to the concrete. Whether it is air or rainwater, your structures are always exposed to the harsh weather conditions. Therefore, you should always pay extra care to the exterior material of your structures.
In the same way, interior concrete is more often used in warehouses or factories, where they have direct contact with grease, oil and some of the heavy equipment that can be a source of scratches and dents on the concrete. You would have noticed that such places often house heavy machinery that can't be moved consistently on any surface other than concrete.
Damaged concrete doesn't only create a bad image but they are also not safe for the structures. It is rare to replace the whole concrete, that is why it should be checked by the professional to carry out the estimate. All of the important things is to understand how to take care of the concrete which is why we are here with some very important tips that can help you out in maintaining your concrete.
Why Maintain Concrete?
In some cases, the concrete is robust and long-lasting that can stay in good condition without maintenance. So people raise their eyebrows with it come to maintain concrete. If you are properly taking care of the concrete, you are indirectly extending the life and beauty of your concrete.
Below listed are some tips to maintain concrete that can preserve the life of your investment.
Clean and Reapply Sealer
If you want your concrete to look good, then you have to keep it clean as you can remove the dirt or debris that give it an attractive look. So do try to clean your concrete occasionally and try to keep it sealed as these are the best measures that you can take to keep your concrete look new. It is cleaning and re-sealing depends on the environment and weather conditions where your concrete is exposed to.
Generally one should re-seal the concrete once every two years or when the finish of concrete begins to show wear. You can get good commercial concrete sealers from the hardware or supplier stores. But remember to use a seal which is according to the manufacturer's directions.
Immediately remove stains
Usually, the sealer helps protect the concrete from stain absorb, but it is a good gesture to remove any spills from the concrete. But if your concrete is discolored, you can go for pressure washing or use certain chemicals that will remove all kinds of stains.
Don't use deicing chemicals
If you use deicers on your concrete in winters, you will leave the surface of the concrete exposed to damages. In certain chemicals, they contain ammonium nitrate and ammonium sulfate, and these are harmful because they treat concrete chemically. Whereas sodium and calcium chloride are less harmful, but they are unsafe for vegetation and corrode metal.
You need to avoid the use of any deicer in the first winters after their installation, as the new concrete is more at risk when treating with harsh chemicals. You can use sand for traction if necessary.
Limit your weight
No doubt concrete is made out of durable and strong materials, but the residential concrete is not designed to keep extremely heavyweights. For instance, your driveway can manage to hold the weight of the everyday vehicle but they are not equipped to handle heavy vehicles like trucks or heavy machinery. So try to keep such vehicles away from your driveway to maintain the life of your concrete.
Know your environment
It is important to know your temperature; the concrete has to take beating weather, in summers and winters. The snow and rain both can cause damage if it stays on the concrete for a long time.
Apply fresh finish
A clean surface is an important point when it comes to painting the concrete. You need to wash properly your concrete before applying the final top coat of paint and other decorative substance.
Keep checking cracks
One should keep tracking the walls, floors or slabs if anything found it should be maintained at the earliest. Some of the cracks could be minor which can be repaired by you. But if you find a width of the nickel crack, it better to call some professional to repair it.
Keep Water Away
The most important damaging substance to you concrete is nothing but stagnant water. If water keeps on concrete for a longer time and couldn't drain off, it is enough to leave a stain or left crack on the surface. There are many ways to deal with the negative outcomes of the standing water. Make sure at the time of installing concrete your contractor has designed it in a way that water can't stand on any place for a longer period of time. There must be an inclined slope that can help water runoff from the concrete surface. By doing so, you can direct water away from the surface and this is also useful for proper drainage. If you see any water on the surface or floor, immediately mop or dry it out.
The Final Words
Some homeowners are not aware of the fact that your concrete needs proper care and maintenance. You should put your effort to treat your concrete to stay it for a longer run. It is said that prevention is far better than cure. Keep these tips in your mind when cleaning and repairing the concrete.