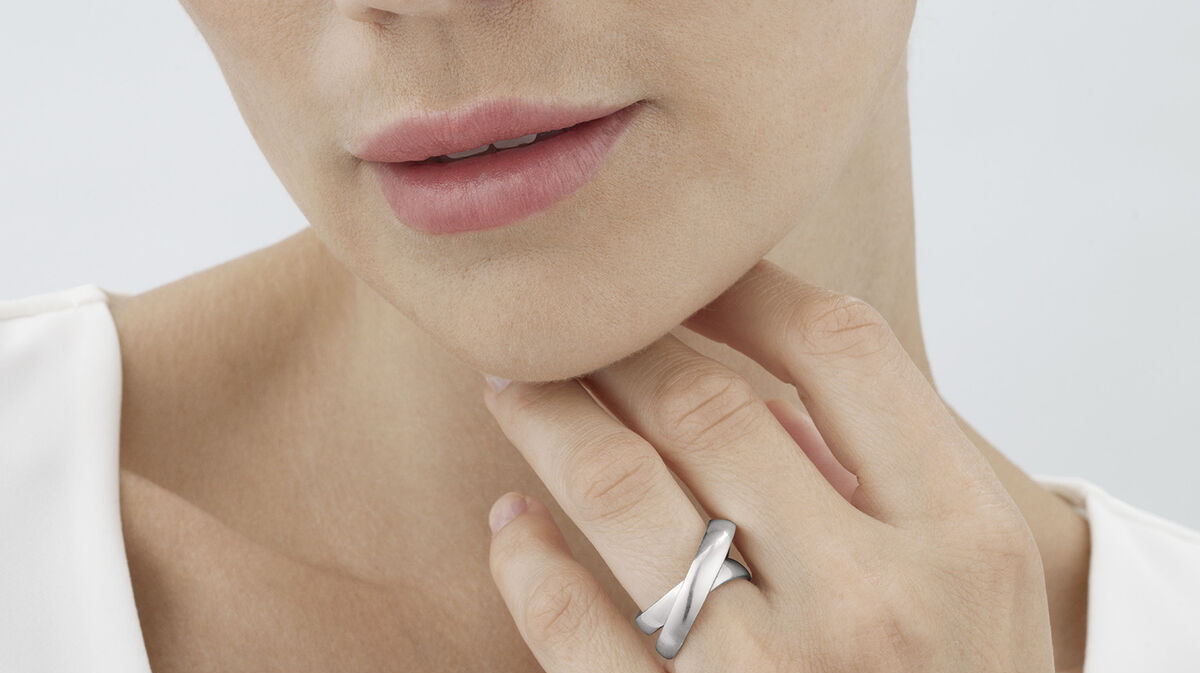 Rings are very size-sensitive and do not leave room for errors. If the ring is a half size small, it will not fit over the knuckles, and a half size too large will slip around your finger. It is worth your while to know your correct ring sizes, and you can buy a ring without having to worry if it will fit or not.
Here are some tips on how to find the perfect ring.
1. Find a local Jeweler
Finding a local jeweler enables you to find a reliable size, since most local jewelers use a similar standard size, depending on where you live.

2. Measure your finger
The easiest way to get your ring size is to DIY (Do it yourself) using a string or a strip of paper. Cut out the paper strip approximately 4 inches long and ¾ inch wide. Wrap the paper strip around your ring finger base and mark the paper's overlapping spot. The length of the measured paper in millimeters is your finger's circumference. After doing this exercise, use a conversion chart to find your ring size. If your finger below the knuckle differs from the knuckle, measure your knuckle too. Choose a size falling in between the middle of the two measurements.

3. Measure Your Ring
If you already have a
silver infinity ring
that is a perfect fit, use a ruler to measure the ring's inside diameter. Take a ruler and measure across the ring's inside from one edge to the other. Measure the diameter in millimeters and use a conversion chart to find your perfect ring size.

4. Use a Printable Ring Sizer Tool
You can download a ring sizer on your computer, and ensure that your printer scale is at 100%. Do not check the fit to page box while printing so that you get an accurate measurement from the sizer. There are two ways to use this sizer:
* Cut out a paper ring slider from the printout
* Take a ring that fits and match it over the ring size circles on the printout. For this method to be accurate, the inner edge of the printed circle should be slightly visible inside the ring placed over the paper, and not hidden under the ring.
5. Buy a Plastic Ring Sizer
Plastic ring sizers are available to sell and that you can reuse. Sometimes we may lose or gain some weight, which affects your ring size. This plastic sizer comes in handy in such situations.
Measuring a finger sounds easy, but some mistakes can happen. Here are some tips to help:
a) Ensure the ring slider, either paper or plastic fits over the knuckle. You may have thin fingers, but large knuckles, so you might have to order a ring that is half a size bigger.
b) Temperatures affect ring sizing. If you are feeling cold, your finger shrinks, and if warm, the finger swells up. These factors make the difference between a tight fit and a perfect fit.
c) Similar fingers may be smaller or bigger depending on the hand being measured. For instance, your left-hand ring finger maybe a 6.5, but the same finger on the right may be a size 6. In most cases, the dominant hand is usually slightly bigger.
d) Diet is another factor that affects the ring size. Salty foods cause water retention, which means a larger ring fit. Alcohol also increases your ring size. If you have been drinking, wait at least a day or two before taking your ring size.
e) If in doubt, you can order the ring a half size up just to be safe.

Conclusion


Rings are a great accessory to have, and a ring that is too small or too big may make you feel uncomfortable. To get the perfect ring size, do some measuring before purchase.