Written by

Dr. Warren Harmer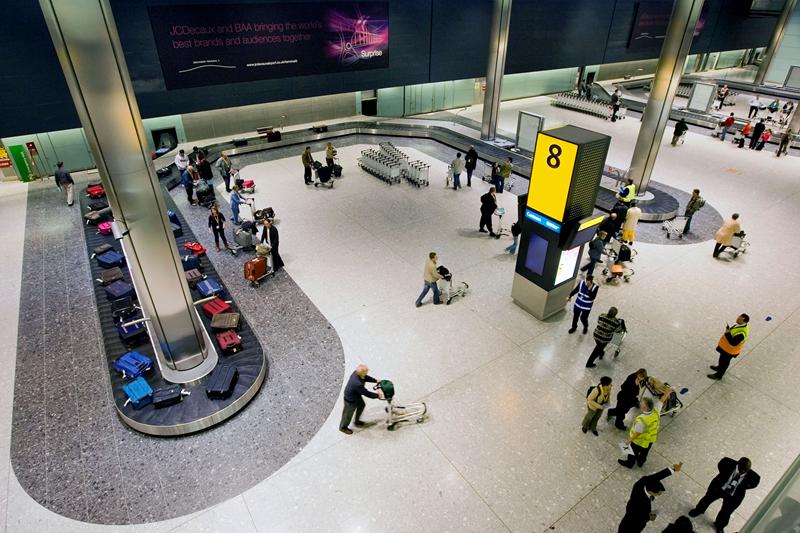 Lost luggage is the bane of travellers' life, throwing a spanner in the most well-planned journey and wasting a lot of time dealing with lost luggage departments, insurance or just waiting around at the airport to find out what city your luggage is in (when it should be with you). The number of lost bags is decreasing, but even so, millions of bags are still lost each year and in fact some never reunite with their owners. Luggage Labels are a new product that will go a long way to helping solve this problem and make identifying bags much easier.


Most of us have ensured the frustration of lost luggage and being stuck and frustrated at a foreign airport trying to find out where your bag is. According to a SITA report, less than six out of every 1000 bags handled in the world were lost in 2016 as a direct result of mishandling, which is decreasing from previous years. Even at that level, that is still millions of bags, with a cost to the air travel industry of $2.84B.


Travellers mostly have some experience of lost luggage, but the mind-boggling statistics are the unclaimed luggage. Unclaimed luggage are those bags that never reconnect to their owners. It's hard to believe that can even happen and gives most of us travellers a cold shudder. How does that happen? Airlines do their best to return luggage to their owners, using all available information from bookings, tags and content but sometimes none of those work. If a baggage is never recovered, it is usually because it has been mistaken by another passenger as their own baggage. Even worse, it could have been stolen either by another passenger or an airport employee.


Unclaimed baggage has become an industry of its own, with auctions and outlet stores selling the luggage and contents (after a waiting period has passed). In the USA, the Unclaimed Baggage Centre in Alabama has contracts with major airlines to resell unclaimed baggage. And it's big business, with 5,000 and 7,000 new items on the shelves every day. Sydney airport has also had auctions for unclaimed luggage, with 5000 items of property left behind by passengers. The items include many everyday items, ranging up to the weird and wonderful: shrunken heads, a full zebra skin (ears, tail, and all), a container of vacuum-packed frogs, a camera from a NASA space shuttle and an urn of someone's ashes.


An easy solution would be clearly identifying the luggage with the traveller's details and some clear marketing that makes that luggage clearly theirs. Many items of luggage look similar, with Melbourne Airport announcing such at the carousel to 'check the bag tags, as luggage can look the same.' With the variety of options available to identify luggage, Luggage Labels have come up with a novel solution that solves this problem. Luggage Labels are super tough, sticky industrial labels that go on the outside of luggage, so it clearly identifies who owns it, even at a crowded carousel. Even better, customers design their own label online, then Luggage Labels prints and sends. Sports teams and schools will no longer be mixing up their cases, and businesses can brand the labels for some extra branding.


"I got the idea whilst waiting for my case at the airport," says CEO Warren Harmer, "I was watching people take cases off, thinking it was theirs, then putting it back again. People started putting ribbons and bows on their cases, but now everyone has those too. Luggage Labels makes everyone's labels their own. I have images of my dog on mine, and clients have also put photos, logos, their kids; there is no limit."


Luggage Labels are designed by you at luggagelabels.com.au, then are printed and sent. Corporate and team labels are designed in bulk by our design team.