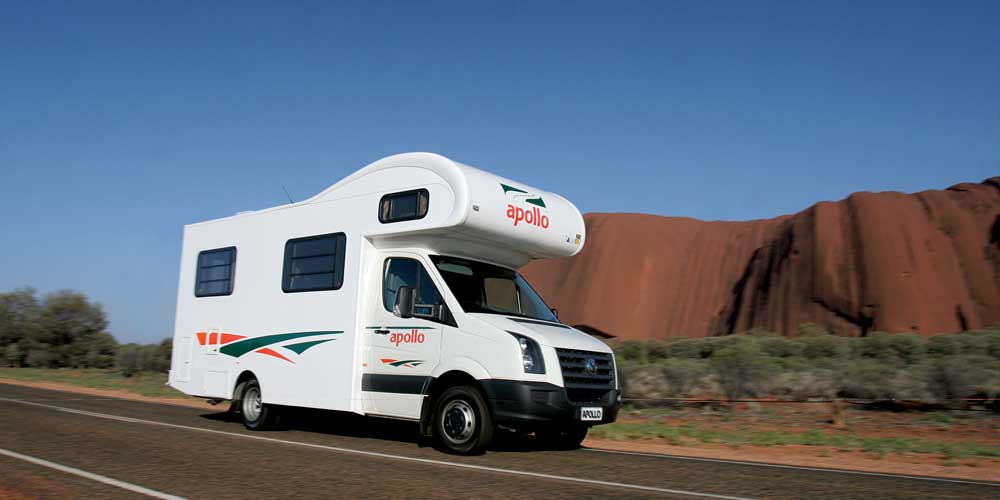 If exploring Australia is your goal, a road trip from Darwin to Adelaide is an ideal way to check out the country from north to south. Darwin sits at the tip of the Northern Territory, overlooking the Timor Sea. Head more than 3,000 kilometres south, and you'll arrive in Adelaide, located in South Australia. A drive straight through from Darwin to Adelaide will take more than 30 hours, but chances are you'll want to get out and explore along the way. Fortunately, you'll discover plenty of camping spots on this route, as you navigate through Northern Australia and then Southern Australia. Consider these camping spots when planning your Darwin-to-Adelaide itinerary in your campervan hire.
Kakadu National Park
If you want to kick off your road trip with some nearby camping, visit Kakadu National Park, located about an hour from Darwin. This national park is divided into seven regions, and each region has camping opportunities. Campgrounds throughout the park are first-come, first-served, so there's no need to make a reservation in advance. You can find rugged campgrounds with only basic amenities as well as resort-style campgrounds that come fully equipped. For example, the Anbinik Kakadu Resort Campground features a nearby pool, restaurant, and shops. Each slab site has a power and water connection as well. Thanks to the diverse landscapes in this national park, you can discover a campground overlooking a variety of natural features. Camp amid tropical gardens, savanna woodlands, or the Australian bush in this national park.
Lake Bennett
Head an hour south of Darwin to Lake Bennett for ample camping opportunities. As the only lake resort in the Northern Territory, you'll enjoy a vacation-like atmosphere where you can swim and play outdoors. Whether you're enjoying a morning on the water or an afternoon on the golf course, you'll find plenty of outdoor activities to keep you busy when you're visiting Lake Bennett. Plus, you'll have access to several campgrounds for your campervan hire. Choose from several holiday parks, which feature an array of amenities including fully equipped sites, to call home during your visit to this resort region.
Alice Springs
Alice Springs marks roughly the halfway point of your journey from Darwin to Adelaide, making it a smart spot to take a break and camp. Plus, this Northern Territory region has plenty of outdoor amenities to offer its visitors. This region offers a desert climate that's dry and warm, so odds are you'll enjoy weather that's suitable for camping. One popular camping location near Alice Springs is West MacDonnell National Park, which is home to both powered and unpowered campsites. Nearby Finke Gorge National Park also allows camping, and you can even find a spot adjacent to the Finke River, one of the world's oldest rivers. Finally, the Heritage Caravan Park, situated near the heart of Alice Springs, offers caravan and camping sites, as well as a spectacular view of the MacDonnell Ranges.
Port Augusta
You've entered Australia's Southern Territory and are ready to camp as you get closer to Adelaide. Plan to visit Port Augusta, which offers several camping opportunities. This waterfront city offers stunning views, coastal beauty, and, naturally, easy access to the water. Nearby parks include Mount Remarkable National Park and Flinders Rangers National Park. You can discover free sports to set up a campsite, as well as more fully equipped caravan parks and holiday parks. For a free option, consider the Mambray Creek Rest Area, which allows overnight stays. Additionally, you can set up at Port Augusta Big 4 Holiday Park or the Nuttbush Retreat, which offer a range of accommodations including kitchens, pools and spas, recreational rooms, and even WiFi.
Port Wakefield
Another waterfront spot suitable for camping is Port Wakefield, located just about an hour north of Adelaide. This spot is home to the Port Wakefield Caravan Park, which is perfect for camping with your campervan. It offers plenty of amenities to keep you entertained, including a saltwater swimming pool, boat ramp, tennis courts, playground, and rec room. While you're visiting this historic town, visit the downtown to go on the Port Wakefield Historic Walk, where you can learn more about the region and check out some of its most notable buildings.
A road trip spanning from Darwin to Adelaide is no easy feat, given its distance. However, going on such a long journey affords you the opportunity to explore a variety of areas throughout Australia's Southern and Northern territories. As a result, camping along this route is achievable thanks to many locations perfect for setting up a site. When considering what to do in Darwin head out on the water. Look up Fishing Charter Darwin. Whether you like to camp on your own or enjoy the convenience of a holiday park, you have plenty of options on your route. Take in the natural beauty of Australia's national parks, explore historical sites, and discover local culture as you camp through Darwin to Adelaide in your campervan hire.