Written by

Astrid Mulholland-Licht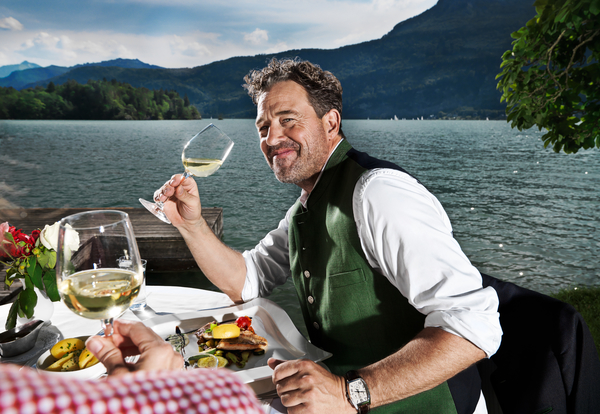 Feel a little song about schnitzel with noodles and crisp apple strudels coming over you when you think of Austria? Fair enough: we Austrians sing of other things, but eat plenty of both. (Though sorry to tell you, Maria, that we actually eat schnitzel with potato salad: someone didn't do their fact checking). We're happy to be famous for such comforting dishes but, beyond the stereotypes, there are all manner of food experiences in Austria that will have your tastebuds singing entire odes to joy in no time.
Thinking of writing about food in Austria? Beyond the predictable, there are many ways to feast on Austria that allow you to write about history, culture and contemporary society too. Relax in a nineteenth-century Viennese coffeehouse over coffee – there are 20-odd varieties, some topped with whipped cream. Kick back in a Graz cocktail lounge where the fusion nibbles are defiantly twenty-first century. Dine in a castle restaurant outside Salzburg on the freshest trout dishes as you gaze over a lake. Stop off at a cellar door (or three) and try the latest vintages in Burgenland.
In between, of course, you'll want to explore our history and culture, palaces and peaks. Just make sure your itinerary isn't too packed, because there are always opportunities to relax. We have bars in museums, restaurants in castles, rustic inns on mountainsides that serve up hearty fare to get your hiking energy up. Blend wine into your stories; after all, what journalist doesn't like a cellar door? Follow gourmet driving routes, plunder farmer's markets and dither in bakeries over the cream-topped temptations. In Austria, you can have your cake – and eat it too.
Then retire to our 'Austria Collection' of highly select hotels, chosen for their authentically Austrian atmosphere – which often means authentic Austrian dining as well. In Austria, every meal is something to sing about – and write about too. Here are just a few ideas for indulging your tastebuds when in Austria.
Guten Appetit!