Written by

NewsServices.com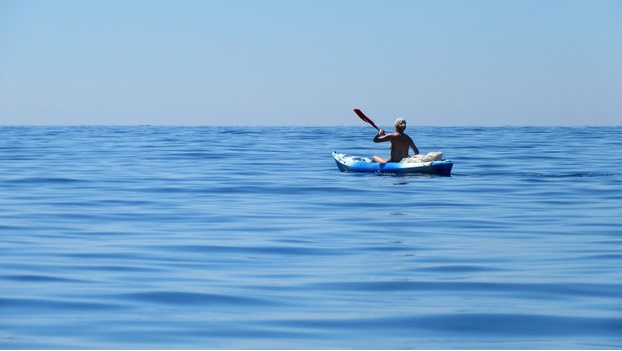 When you visit Sydney, there are so many things to do and see, but you particularly want to see the iconic Sydney Harbour Bridge and the Opera House. You can join a walking tour of the city to see the sights, climb the Harbour Bridge, and visit the Opera House. However, none of those experiences—though wonderful—will give you the same opportunity to get the postcard-worthy snapshot of the entire Harbour like Sydney Harbour kayak tours will.
Kayaking for Health
Kayaking is a low impact exercise that benefits cardiovascular health and tones the muscles of your arms, shoulders, chest, back, and even your legs. It's also a great stress reducer. As you settle into your paddling pace, you can relax and enjoy your surroundings. And if those surroundings include the beautiful skyline of Sydney Harbour and nearby beaches, so much the better!
When you sign up for kayak guided tours, it's important to remember that although it takes place on the water, you still need to stay hydrated, so bring a water bottle with you. Most harbour tours last for several hours, so you'll get quite the workout as you go. Wear clothes that you don't mind getting wet, and ideally, that will dry quickly. It is possible to tip the kayak and fall into the water so keep in mind that you won't want to carry expensive things with you. A hat and sunglasses are perfect for sunny days and consider layering with a long-sleeved shirt to protect you either from the sun or from a cool breeze.


Kayaking for Memories
On holiday, you want to do something that will set this trip apart from others. Sydney Harbour kayak tours are a memorable experience because it's not often that you can take a city tour from the water. Certainly, there are tour boats and ferries that will take you to specific locations or on a set trip, but sightseeing by kayak allows you more freedom. A tour guide will have a specific route, but if you want to pause your paddling to get a good shot of the Opera House or you want to get a little closer to the bridge to check out the architecture, you have that flexibility in a kayak.
Whether you're a seasoned kayaker or this would be your first time, a guided tour is a great option. Guides will instruct you on
how to paddle a kayak
safely, and you'll get to practise in the shallows before they take you out. Because most tours need a minimum number of people, it's likely that you'll meet some other people on holiday from other parts of Australia and the world. During the tour, you can pace yourself near a new friend and talk about other trips that you've taken or share advice on great restaurants in Sydney. A guided tour is memorable for couples and families too. Working together to master a new skill is a great way to bond and any splashing or tip-overs that happen will make for amusing holiday anecdotes.


Kayaking for Adventure
Beware that once you take a sightseeing tour by kayak, you'll probably be hooked on the experience. Did you know that many kayak tour companies offer guided tours of other parts of Sydney and the surrounding area as well as tours of the Harbour? You could see seals in their natural environment or explore the bush and wildlife. Tour Aboriginal rock art or visit Pittwater and take a bushwalk. In many cases, you can also ask about customising special tours for other areas on your bucket list. There are many creeks, rivers, and waterways all around Sydney that will lead you to unexpected and unexplored areas.
Guides for these types of tours are very knowledgeable about the history, culture, and wildlife of the area. While you could rent a kayak and go by yourself, you'll learn a lot more about the city, its history, and current events from the locals who are passionate about sharing their city with you.

Kayak guided tours of the Sydney Harbour are a unique and memorable experience for your trip to Sydney. Meet locals and tourists from around the world and excitingly enjoy the quintessential sites.