Written by

News Feature Team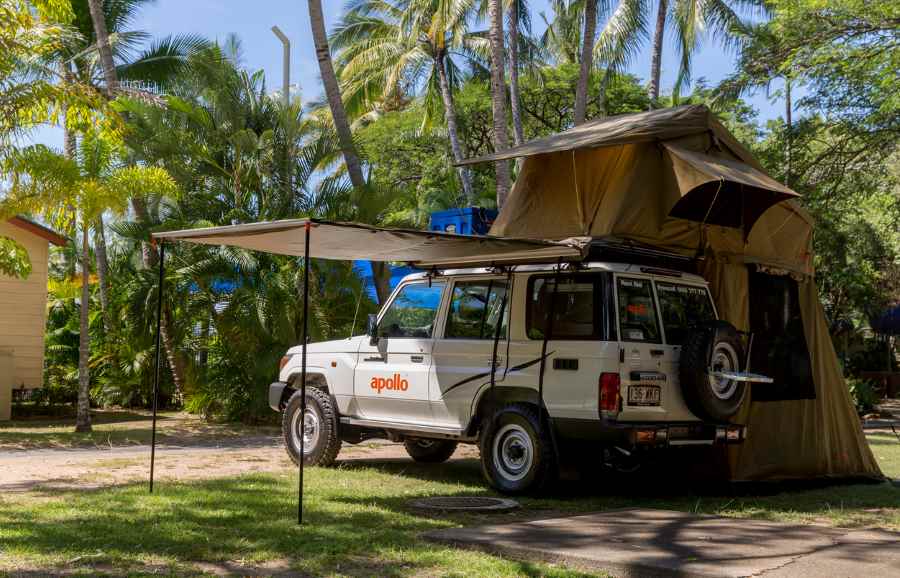 For anyone in search of the ultimate road trip experience, there is no destination more thrilling and legendary than Western Australia. This is the heart of the famous outback, featuring thousands of miles of rugged beauty, natural attractions, and activities from off roading to hiking to rock climbing to rafting. Hundreds of perfect camping spots amongst this vast, unspoiled beauty await travelers in the region. Before you pack up your motorhome hire and hit the road for the adventure of a lifetime, take the time to research the area and check out some of these must-see destinations.
Esperance

In this scenic coastal town you will find some of the most gorgeous stretches of beach on the planet, miles of white sand stretching as far as the eye can see. The surrounding region offers many miles of perfect coastal hiking opportunities as well as off roading trails. The fishing here is amazing, and there are dozens of uninhabited offshore islands to explore. Anybody looking for the perfect wild beach experience will find much to be desired in Esperance.
Fremantle

This cosmopolitan coastal port city will make you feel as if you are in the Mediterranean with its European architecture, espressos, and tasteful outdoor markets. There is a reason this town has long been a favorite for backpackers and road trippers with its laid back charms, beautiful beaches, and quirky locals.

This hip and lively city is an absolute must for anyone traveling through the western regions, so make sure to steer your motorhome hire in Perth's direction on your trip. Here you will find a thriving nightlife scene, all types of restaurants, and terrific shopping opportunities. Not only this but the beaches surrounding the city are just as stunning as anywhere in the west. Perth is definitely not to be missed.
Rottnest

When you're in Perth, make sure to grab a ferry over to Rottnest. This car-free, unspoiled beach island has all the surfing, diving, fishing, and sunning you could ever need. The crystal clear waters and sandy beaches are the definition of unspoiled tropical paradise, and you can camp out in a reserved bungalow under the Perth skyline across the channel for a true western Australian experience like no other.
Kalbarri

This scenic coastal village has rock cliffs that drop to reveal majestic ocean views that you won't forget any time soon. Visitors can spend their time spotting whales and dolphins in the waters, enjoy some of the finest fishing Australia has to offer, enjoy some of the fresh seafood on offer, or surf the waves at one of the famous local surf spots. It really doesn't get much prettier than this if you're looking for the perfect coastal experience.
Monkey Mia

The still, crystal clear waters in this region offer the perfect opportunity to spot some of the most famous local residents: dolphins. Entire schools of dolphins call these waters home, and you can swim amongst them, pet and feed them, and take one of the many guided dolphin tours on offer in the region.
Ningaloo

If it's fishing, snorkeling, surfing, diving, or just plain old beach days that you're after, then you can't go wrong with Nigaloo. This is one of the most expansive fringing reefs the world has to offer, stretching for a great distance just a short swim from the coast. A tropical paradise is there ever was one, Ningaloo is a must for all the beach and tropical lovers out there.

Sun drenched, laid back to the core, and fun loving, Broome has long been a favorite destination for travelers. The world famous Cable Beach is nearby, one of the top rated stretches of sand in the world. The town itself has many dining and nightlife options and the locals are known to be ultra-friendly and inviting. It won't be hard to see why this town is so beloved by backpackers and campervan travelers, and it'll be even harder to leave.


The Kimberly

This has been a longtime favorite destination for 4WDers of all stripes. This is the ancient outback in all its rugged glory, featuring amazing waterfalls, sheer rock cliffs, and the remnants of the indigenous people through rock art and other relics. Take the Gibb Road through the untamed El Questro region which features stunning wilderness for many miles, or hit up the Pinnacles for some terrific desert scenery and experience the miles of petrified trees that make up the landscape. This is the absolute center of the wild North Country, where scenic beauty mixes with wild terrain to form a wonderland for any 4WD enthusiast or hiker.
The Western region in Australia has all the wild shoreline and unique outback wilderness you could ever ask for, not to mention the many vibrant cities and towns along the way. Make sure to take these sites into account as you drive your motorhome hire through the wild west.