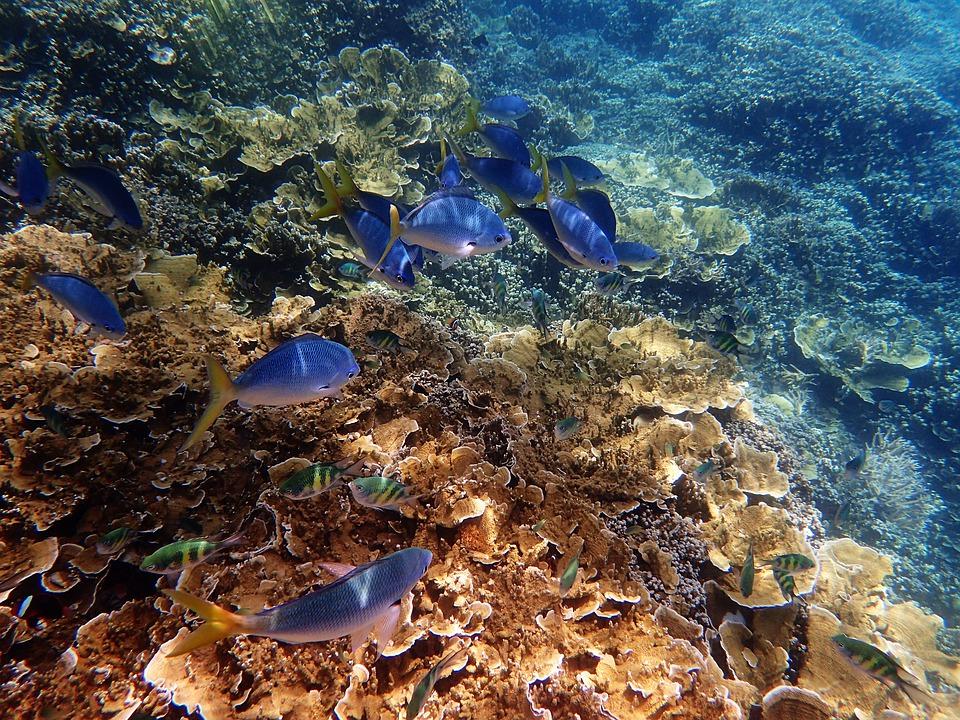 Are you looking for an amazing snorkelling experience? Well, you must head right now to Queensland, Australia where you can find the Great Barrier Reef. It is a marine ecosystem which houses a breathtaking variety of fish, sea creatures, and wildlife.
Even if you're not planning to visit Queensland soon, the Great Barrier Reef is an astonishing sight, and we all think that it is a living form that is worth to discuss. But there's more to the reef than what you can see, and there's even more to it than what you think!
Here are some things that you need to know about the Great Barrier Reef.


Great Barrier Reef is Super Old


It is indeed very very old. The corals which are still alive presently are not the oldest portion of the Great Barrier Reef. The visible part of the reef today is about 8000 years old, and it just grew above some structures that are even older.
It's amazing when you think that this kind of natural structure is already around for such a long time. That's why it's kind of sad because it has been there for so long, and now, it is starting to die just because of human interference. We can only wish that it will still be around for thousands of years that are still coming.


It is Larger than Many Countries


Whether you believe it or not, the Great Barrier Reef is bigger than a lot of countries in the world. It is the longest and largest of its kind which is more than 1,200 miles long and over 130,000 square miles. Just imagine how huge is that! The Great Barrier Reef can also be seen even from the space because of its size.
It's just spectacular when you think that this underwater reef ranges an area larger than many countries. If you're having a hard time imagining it, picture this, the Great Barrier Reef is larger than Holland, Switzerland, and the UK put together. Mind-blowing indeed!


Not All Covered in Corals


The Great Barrier Reef is not just one huge chunk of coral. If you never witnessed the reef in person and never had the pleasure of diving to see its vastness, you must at least know the what you imagine may not be a hundred percent accurate.
In fact, the reef has different sections, some of its coral situates just above the water, and some are underneath. The amazing landmark made up of 3000 individual reefs. The Great Barrier Reef is a sanctuary to several marine life and very famous tourist destination.


Marine Life
The Great Reef World provides a habitat for marine life. The reef is also a nesting grounds for the endangered turtles and flatback turtles which is already vulnerable. It is also one of the breeding areas for whales.


Cultural Importance


The Great Reef is also has a cultural importance because it contains some archaeological sites of Torres Strait Islander. 30 historic shipwrecks recorded in the history and operating lighthouses for historical significance.
The reef has already experienced several pressures in the environment. That includes pollution, climate change, oil spills, overfishing, etc. Because of its threats, it leads to mass coral bleaching. According to the scientists, the estimated damage is more than 93% of the reef is affected some of the environmental pressures.
Accidental Discovery


James Cook, a navigator, a famous British explorer, a captain in the Royal Navy and cartographer accidentally discovered the great reef when his boat broke down. Today, Captain James Cook has already been credited being the first man to encounter the Great Reef.


A Romantic Spot for Sea Creatures
The Great Barrier Reef is one of the most favourite breeding grounds for sea creatures such as Flatback, green turtle, hawksbill, and loggerhead because of its beauty. They are just some of the species that love to stay in The Great Barrier Reef. There are also lots of opportunities that you can try to experience such as the oceanic view of the reef by joining some Barrier Reef Tours.
The Most Populated Ecosystem on Earth


Fish are not the only creatures who occupy the reef. There are approximately 300 species of ascidians, 5,000 species of molluscs and 400 species of corals. The one who is occupying the coastline is 32 species of shorebirds, 22 species of seabirds, and 150 bird species. Along with the species of turtles, there are also seven species of frogs, 17 species of sea snake, and saltwater crocodiles.
Takeaway
The Great Barrier Reef is one of the fascinating pockets of life on Earth. Sadly, there's already an extensive damage to the reef caused by humans and global warming, but it's not yet dead. The reef just needs help and losing hope is not the answer. Hopefully, this article about the Great Barrier Reef ignited an interest in you and can help create awareness to this World Heritage Site.


Author Bio


Shiela Apura is a freelance ghostwriter and traveller by heart. She spends most of her time outdoors and travelling whenever she can. She writes blogs about the places she visited and also the locations listed on her bucket list. Whenever she's not busy, Shiela just stays at home and spend time with her two lovely daughters.