Written by Ariana Mortenson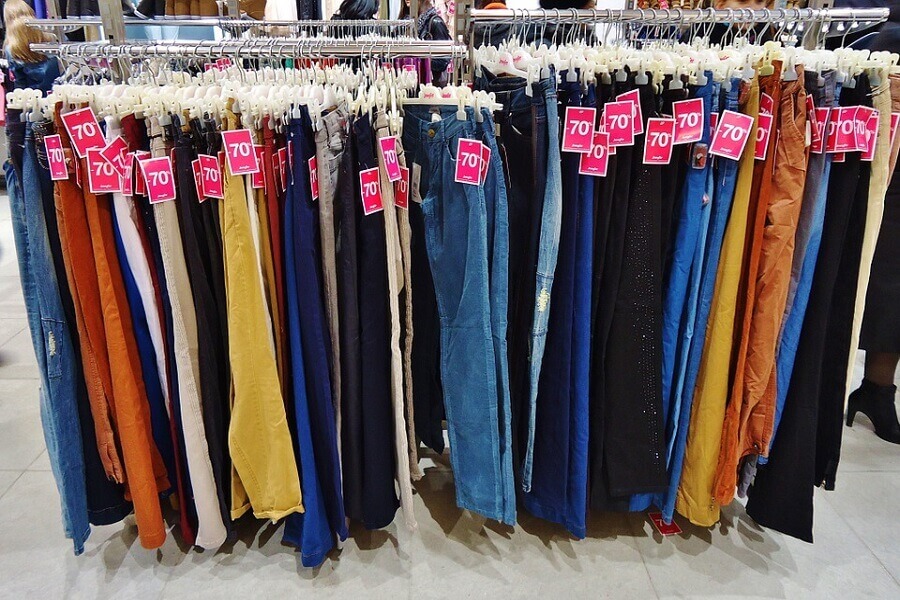 When the day is less than glam, there's much moving about to be done, and looking romantic is the last thing in mind. A trusty pair of jeans has always come in handy. No other garment can replace the blend of ease and style that a great pair of pants can bring to your outfit choices!
Additionally, no other garment can replace the combination of comfort and style that a fantastic pair of pants can provide. It could be your favourite skinny jeans, a trusty pair of joggers or those work trousers that make you feel like a million bucks. Bring it to your clothing selections!
Also, a new year is coming close. Everyone is out buying great festival outfits, and while you're at it, it is the best opportunity to renew your closet with the latest trends. Cleaning out your closet is a terrific way to figure out what you have too much of and what you need more of. The upcoming year is the best time to ditch those uncomfortable jeans and wear something comfortable yet sassy.
Here is the new bottom collection, besides denim.
Capri Pants
Capri pants are a loose-fitting pair of pants that generally fall between your knees and ankles. They're frequently seen in more casual settings, such as on the street or at the beach. Capri pants are trendy in the summer when temperatures rise, and people seek lighter clothing.
Capri pants come in several styles and materials if you're interested in giving them a try. Denim, cotton, polyester and linen are just a few of them. Leather capri pants may be a better fit for your style if you want to make a dramatic statement.
Culottes
The skirt-pants design prominent in the 1930s has resurfaced in the form of culottes in the last year or so. And one look at this airy, roomy pant design explains why.
Culottes are incredibly comfortable and adaptable in terms of style, in addition to being highly comfy for long periods. The breezy silhouette of this bottom piece works well with structured camisoles, boxy sleeveless tops, cropped tees and plain t-shirts.
Pants with a Split Front
Until you reach the bottom, they're mainly fitting like your slim jeans. Some of these pants have a side split, while others have a front division to elongate petite and curvaceous forms. You will love the front split. Wear these pants to work with a blazer and heels or a casual top and sneakers for the weekend.
Crystallised Cargo
This outfit is for you if you like a little glitz and glitter but want to be part of the cargo trend. Style cargo pants with a basic tee, and then accessorise with your favourite statement pieces.
You may also try completing the ensemble with an embroidered or jewelled statement cloak or shawl. This can help to formalise the look without sacrificing comfort.
Knitted Baggy Pants with Ribs
With the entire world confined to their homes last year, we saw leisure emerge as one of the most dominant fashion trends. As a result of this desire for comfort above style, baggy ribbed knit trousers rose to prominence as one of the most comfortable bottom pieces available.
Don't be fooled into thinking you'll only wear these trousers indoors. A pair of flattering ribbed knit pants in a neutral colour be paired with a dressier top for a style that's worthy of serving outside!
Joggers
What started as simply fitness wear has evolved into a must-have bottom for women to own and flaunt. We've recently seen joggers paired with various tops, including a fitting cropped tee for a sporty look or a camisole and light blazer for a stylish business approach.
Joggers are quite adaptable and may be used as the focal point of various outfits. You can pair them with a wide range of shoes, from leather loafers to platform military boots and essential sneakers!
Conclusion:
While it may be tough to completely abandon jeans, keep in mind that there are many different bottom-wear options. Exploring allows you to try on a new look, style or attitude, which you may find more appealing than your regular jeans and shirt combo. As a result, don't be scared to step outside of your comfort zone. For the time being, put your jeans away and look into some more comfy options.
Author Bio:
Hello everyone, I am Ariana Mortenson, a professional writer and blogger. I write on various niches in a way that it's understandable and appealing to the people. I aim to achieve a difference through my writing which allows you to make informed and valuable choices. Follow me back on Twitter, LinkedIn and Pinterest.