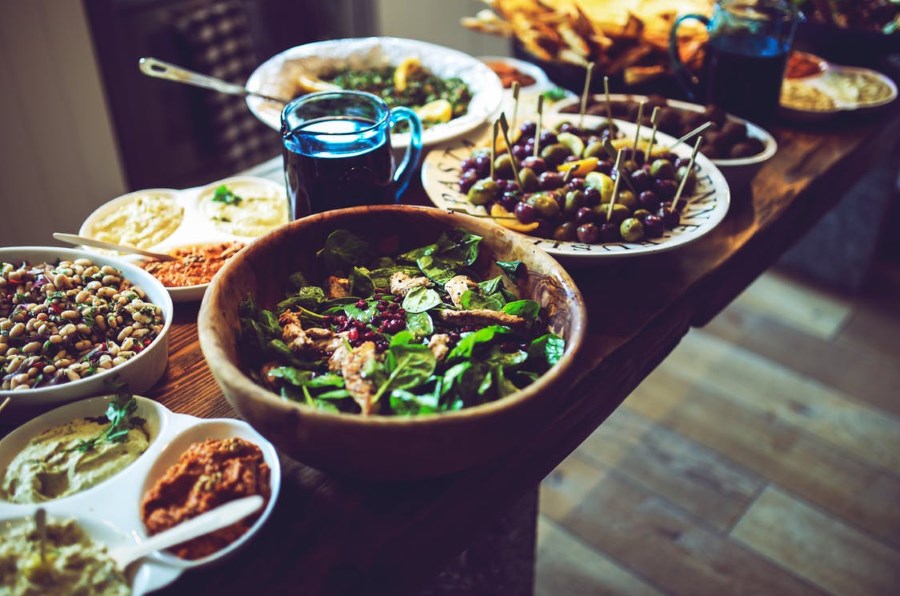 Australia is well-known as a melting pot of cultures from all around the globe and as a result there's a hugely diverse range of cuisines being shared and enjoyed all the time. This has led to some confusion about what Australia's cultural cuisine is as the nation's history has been coloured with various cultures introducing their own dishes.
If you look at an Australian food history timeline created by HelloFresh you'll see how eating trends have changed over the 100+ years of our history. Many major world events like WW2 and the Vietnam War displaced millions of refugees and many families ended up resettling in Australia.
For this reason cities like Melbourne have a large percentage of Greek residents and as a result a large presence of Greek culture and cuisine. Similarly in Sydney, many Asian and Middle Eastern immigrants have introduced their own cuisines in big ways.


Let's take a look at some of Australia's favourite cuisines from a variety of cultures.


Chinese
There's something special about Chinese food that makes it so appealing to so many people. It has remained Australia's #1 most-loved cuisine in polls for a long time so it must be doing something right.
Chinese is one of the most diverse cuisines in the world with something for just about anyone. Chinese menus are notorious for being filled with delicious options making it hard for people to decide what they want to try.
Some of the most popular Chinese dishes included special fried rice, Mongolian beef, dim sums, spring rolls and combination chicken. Chinese food is also a very popular home delivery option.


Italian
Italians have a very rich and proud cultural tradition and also one of, if not the most recognised cuisines in the world. Famous dishes like pizza, spaghetti and lasagne all come from Italy and are common sights on Australian dinner tables.
Eating at an Italian restaurant is as much about the cultural experience as it is about the food. Italian restaurants can vary from laidback family oriented places to more romantic and sophisticated locales, perfect for dates.
In fact, Italian food is the #1 cuisine that people take their first dates to. Between the delicious simplicity of their dishes to the warmth of their culture, there's obvious reasons why Italian is one of Australia's favourite cultural cuisines.


Indian
Indian is another Asian cuisine that has made a big footprint in Australia, with more than half the population claiming to enjoy it. Boasting a wide array of hot and spicy dishes, Indian is definitely a unique dining experience that's not for those with faint tastebuds.
Indian is also a popular takeaway option and it's not uncommon to see delivery drivers carrying Indian food to hungry homes. With many amazing dishes including curry and korma, there's plenty for everyone to choose from.


Lebanese
It would be impossible to talk about Australia's favourite cultural cuisines without mentioning the culture that's responsible for the famous kebab. Lebanese immigrants have settled widely around Australia and have established many takeaway shops that operate late into the night.
It's a common sight to see hungry party goers huddled around a kebab shop in the early hours of a Sunday morning. Other popular dishes include pide, baklava and snack packs – a combination of hot chips and shredded meat.


Japanese
Japanese cuisine has become incredibly popular in Australia as more Japanese immigrants arrive in our cities to study, work and live. Japanese cuisine is very unique and unlike other Asian offerings in many ways.
One of Japan's most famous foods is sushi which includes dishes like sashimi, which is uncooked fish and sticky rice. Another popular Japanese dish is chicken katsu.


Mexican
Mexican cuisine has popped up around Australia mainly through large franchise chains rather than family-owned restaurants as there is not a large amount of Mexican immigration to Australia. Regardless, Mexican food is here to stay and has been embraced by Australians all over.
Famous Mexican dishes like tacos, burritos and quesadillas are all favourites with Australians. Mexican food is slowly but surely growing in popularity as more and more Australians discover it.