Whether you happen to be in Maitland, NSW for a short stay or business trip, there's no better time or reason to sample what's on offer in the local restaurant scene.
Once you're done visiting all the must-see places here, including the historic Maitland Gaol and Maitland Regional Art Gallery, pencil in a meal or two at the 5 best restaurants in Maitland.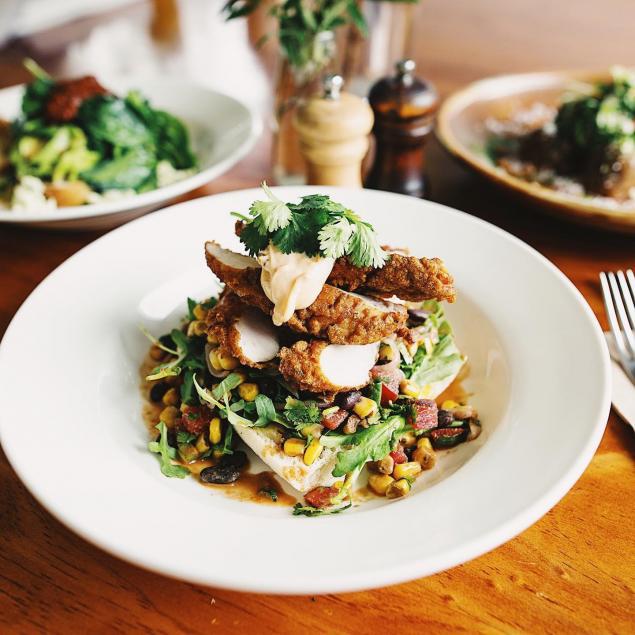 Southern fried chicken, corn, black bean salsa, chipotle mayonnaise
Source: Facebook
1. Teale Cafe and Catering


104 Lawes St., East Maitland, Maitland 2323
The bright, sunny, homey interiors of the restaurant combined with its simple, unpretentious décor make for a nice atmosphere where the star of the show is the great food and stellar service.
Established in 2010, Teale offers sumptuous breakfast and lunch options that continue to earn rave reviews from Maitland natives and visitors alike. 
In fact, one repeat visitor from out of town has this to say: 'The salmon was beautiful, just cooked right and the generous dollop of hollandaise sauce was a delicious surprise! The salsa mixed with aioli was well balanced and not overpowered by the tomato taste. I keep coming back to Teale and they never disappoint.'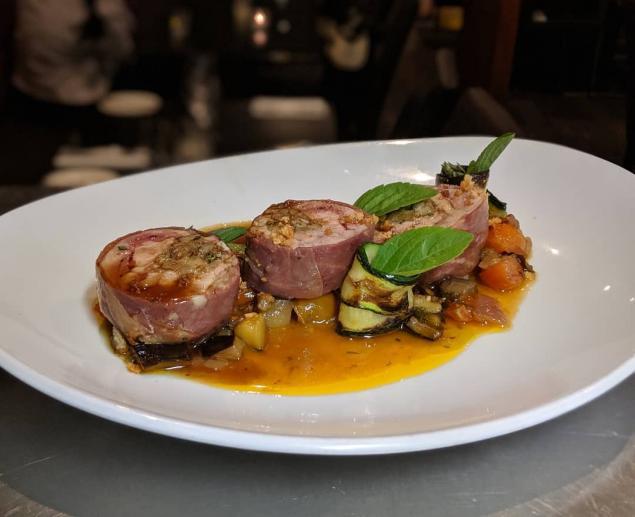 Redgate Farm free-range quail, herb stuffing, pancetta, charred courgette, caponata, jus gras
Source: Facebook
2. Fratelli Roma
305 High St., Maitland, New South Wales 2320
Family-owned restaurant Fratelli Roma opened in 2013, offering authentic Italian fare, including pasta and gnocchi made fresh daily. The restaurant interior is warm and inviting, with patterned banquettes and timber finishes.
Featuring an extensive menu and wine list, plus an open kitchen where one can watch the chef whip up tasty dishes, Fratelli Roma is truly one of a kind in the Hunter Valley. Guests who have dined at the restaurant only have great things to say about their food that makes use of the freshest local produce.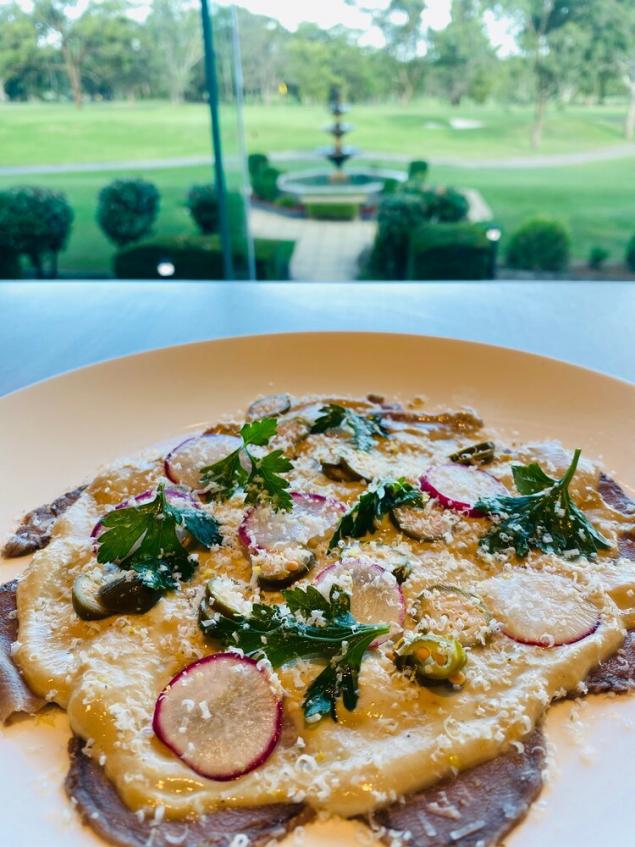 Source: Gallery — The Valley Restaurant
3. The Valley Restaurant
2 Tenambit St., East Maitland, Maitland 2323
Located inside East's Leisure & Golf, this modern restaurant offers great views of the 18-hole golf course and garden. Aside from being hailed for their impeccable service, people are all praises for their delicious menu.
One particular guest only had great things to say about The Valley: 'The food was beautiful, flavoursome, and their service attentive. We had the chicken breast with lemon butter sauce – lovely and Asian greens side – amazing. Also had the gnocchi, huge plate of food and divine flavours.'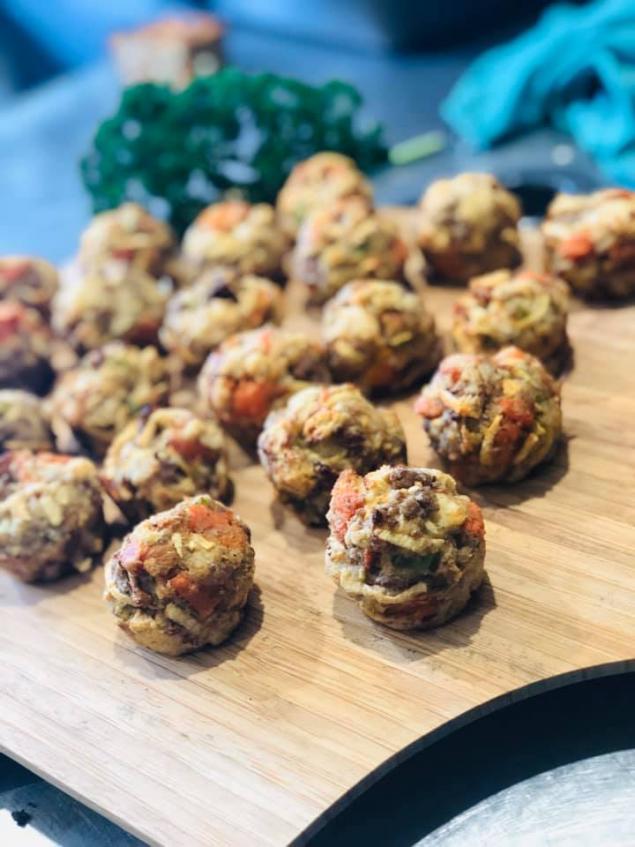 Turkey Leftovers Stuffin' Muffins
Source: Facebook
4. Ducks in the Field
550 Duckenfield Rd., Maitland, New South Wales 2321 Australia
If you love all things quirky and you find mismatched furniture and colourful crockery quite cute and awesome, then Ducks in the Field is sure to tick all the right boxes. And it also helps that their food is absolutely divine and served in generous portions, so guests are advised to come prepared with their takeaway food containers. They have menus that change with the seasons, although their high tea breakfast menu is more or less a staple.
With a charming country setting as its backdrop and the delicious aroma of freshly prepared food wafting in the air, you're sure to feel at home in this quaint little restaurant.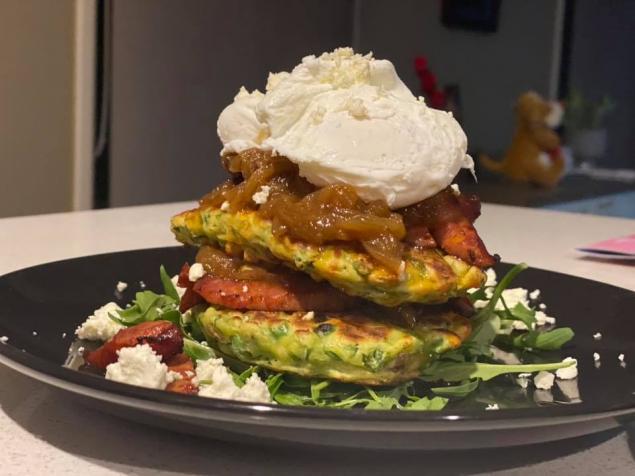 Source: Facebook
5. The Orange Tree
346 High St., Maitland, New South Wales 2320 Australia


So who doesn't enjoy every mouthful of delicious food more when it comes with a great view?
The Orange Tree is a restaurant and café that overlooks the Hunter River. Here, you'll not only be delighted with their tasty multi-cuisine food offerings but also the warm, friendly staff and serene views of the river. It's a match made in heaven!
A word of caution, though, their menu changes from time to time, so if something catches your fancy, order it, or it might not be available next time.
Hungry yet?
Take your pick or see if you can sample them all.
And if you follow this curated list, you might end up thinking: It's time to move to Maitland.