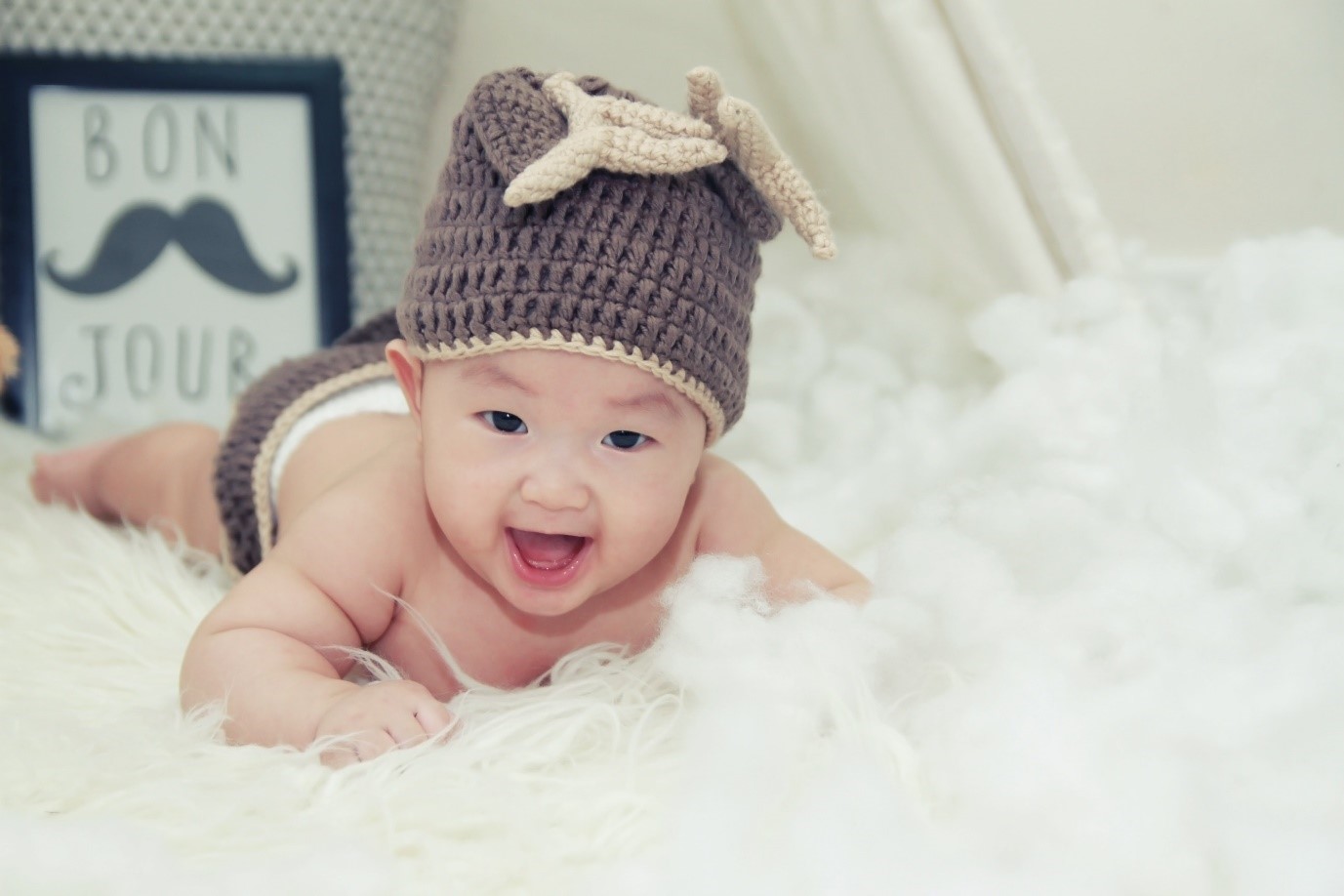 Is your baby about to point the nose in the coming months? What gift to give a baby on the day of birth? Boxes, clothes and bodysuits, childcare accessories, photo albums are some common practical or even essential gifts. There are many ideas. Whether it is the child of a family member or a close friend, a birth gift is customary to welcome a new-born, especially if you visit the mother after childbirth at maternity. No question of making a mistake on the choice of the first gift that you will give to the baby. If you know the parents well, you can also afford to offer original birth gifts. In our selection, you will certainly find your happiness for baby boys. What are the trends and uniqueness of the year? We have selected for you some gift that will be sure to please, whatever your budget is.
Which birth gift to choose?
Are you going to drop the plan for a birth gift rather focused on emotion and memories? You have the choice between treasure boxes, a Photo shooting box to immortalize the first family moments in photos, foot and handprint kits, his very first perfume or even a birth book in which the mother writes the baby's first experiences. Or will you rather be tempted by the traditional birth gifts, such as bodysuits and clothes for toddlers, cuddly toys, and his first shoes which will help him to take his first steps, stuffed musical mobiles or even sleeping cover bag? In our selection, you will also find practical baby gifts, sunbeds and playmats, clothes and blankets, sleeping bags and bath ornaments. Besides, some gifts can be personalized with the child's first name, which gives special attention that will be sure to please young parents. Just start searching online the Baby boy presents you prefer.
Choose for an accessory with the child's first name incised will be effective!
Practical gifts for birth
Practical gifts for parents and children are particularly popular. A cake with accessories is still a welcome gift. In a cake with accessories or small baby accessories, such as a pacifier, various care products or socks are tied together and wrapped in a packing. The more things, the bigger the packs. Decorate the whole thing with pretty gift ribbons or flowers.  
Here are some of the ideas for the new-born baby boy:
Gifts


1. Pacifier chain with baby names
These absolute favourite gifts for birth is the pacifier chain of the name. Crochet bears, stars, horses or owls, we are completely in love with the cute designs of the chains and cannot help but put the pacifier chain in the shopping cart. You can design the pacifier chain with the name of the child as you wish.
2. Baby blanket as a gift for birth
A cosy baby blanket is a wonderful gift for birth. The blanket will accompany the child for years and will later be a beautiful cover that can even be passed on to the next generation. If you do not dare to join yourself, you can also find customizable blankets online. The 'Rainforest adventure blanket' is particularly popular with parents. It is very trendy and colourful, which not all parents like, but that is exactly what makes it so attractive for babies.
3. Baby case
Are you looking for a practical gift for the birth? Then a baby case could be something. The baby case is understood to be a wrapping technique that is supposed to give babies a feeling of security. Infant, sucked in are restricted in their range of motion, arms and legs cannot be moved uncontrollably. It generally makes babies quieter, which is why this technique is used primarily at night to ensure a good night's sleep.
4. First socks
Cosy socks for babies are a nice gift for birth. After all, we all know the great feeling of wearing fluffy knitted socks on cold days. The socks can also be pulled over the romper so that the feet stay particularly warm. We are sure that the baby will be particularly happy about the wonderfully soft fabric on the feet.
5. Counsellor for parents
Our next find is the perfect gift for all new parents is the guide "The big book for babies the first year and the standard work for the first 12 months" provides comprehensive answers to all important questions. How much sleep does the baby need? When is it time for the first meal? How do things change with the arrival of the baby? Besides, a separate chapter is devoted to the mothers every month, which deals with love, pelvic floor, Ayurveda, beauty and care.
6. The warm pillow is a useful gift for the birth
A warm pillow is also a useful gift for birth. A warm pillow can help calm the baby and relieve abdominal pain. Warming pillows and cuddly toys are necessary for the baby.
7. Multifunctional baby toys
Baby toys are also part of the evergreens among gifts for birth. If you want to spend a little more money, a game sheet with an integrated play mat is a good choice. It includes various sensory elements, such as bells or mirrors as well as gripping elements that the baby can spend hours on.
8. Baby diary
All parents always have fond memories of the first weeks and years with their child. The first laugh, the first steps, and the first word. You want to record all these experiences for later. Therefore, a baby diary with pre-printed pages is a nice gift for the birth. The booklet can record the first moments and exciting events in the child's first year of life, important dates and pictures. And at some point after a few years, the parents can dig out the booklet again and look at it with their child. A great idea for a birth gift! If you want to learn more about the ideas for new-born babies, follow this guide.
9. U booklet cover
This examination booklet cover, including vaccination card cover, is a really practical gift for birth. The sleeves protect the child's examination booklet and vaccination card and make the U-booklet very special.
10. Foot and handprint set
An imprint for life, the hand and footprint set from Baby Art is also a nice gift idea. In the pretty box, the print is particularly beautiful and can be placed anywhere in your own four walls.
Conclusion
We looked around for you and found great baby gifts. As soon as a baby is born, it is showered with gifts from family members, friends and colleagues. New parents are also happy about toy accessories, such as grasping toys, not to mention a nice changing mat or a blanket in which the baby can snuggle up. Clothing is also always welcome. There are a romper, a cuddly toy and a cute bib everyone wants to greet the baby with a little attention to the world. These things will provide you with some great ideas for new-born baby boy.