Written by

DENNIS HERNANDEZ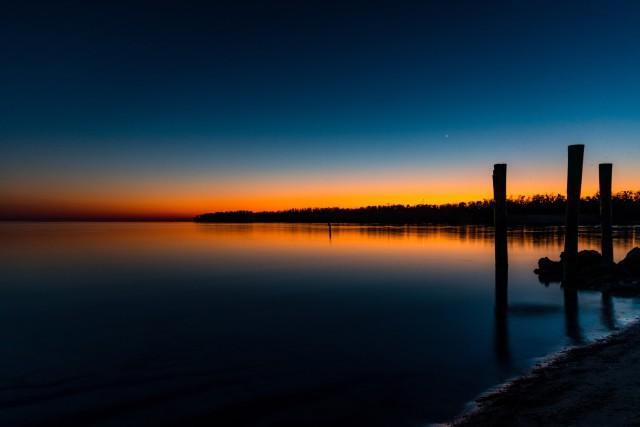 Everybody loves Florida, and why shouldn't they? The weather is better than any other state in the country. The beaches are up for countless awards every year. The ocean is calm and salty on the West side and cold and wavy to the east. At all times of the year, you can walk outside and catch a sunburn. The huge state is home to the southernmost point in the continental United States, a beautiful place named the Florida Keys. Due to these upsides of living in Florida, it is a life goal for many people to move here. Because of that, the population of the state is now more than 23 million people. If Florida was a country all on its own, it would be the 16th largest economy in the world and the 58th most populous.
There's a rich history here in Florida -one of Spanish conquistadors, palm trees, and alligators. Florida has a deep Cuban lineage that relates back to the booming tobacco industry in the 1800's. There is no place like it in the United States. In the south, you can find swamps teeming with wildlife, and in the north, you'll see hilly flatlands covered with lakes and miles of orange groves. Golf courses line nearly every major plot of land and retirement villages line those golf courses. It's a diverse place in which millions of people of all ethnicities come to. With all the positives Florida has to offer, the state would be nothing without its tourists.
History of the Sunshine State
Joining the union in 1845 as the 27th state, Florida was named in tribute to Spain's Easter celebration which is known as "Pascua Florida", or the Feast of Flowers. Its population is the third most in the nation, behind only Texas and California. The massive state covers more than 65,000 square miles. Interestingly enough, it is one of the largest peninsulas on the planet. Thanks to the constant sunshine and warm weather, fruit grows like wildfire in Florida. More than 80% of the United States' citrus is grown in Florida.
In 1565, Spanish conquistador Pedro Menendez de Aviles established the first permanent European settlement in the U.S., which he named St. Augustine. Sitting on the East coast, the Spanish forts that protected the settlement are still standing today.
Currently, Florida is home to the Kennedy Space Center, Disney World and the Amusement Capital of the World in Orlando, South Beach in Miami, and countless other attractions that make it one of the most visited places in the country.
Tourism by the Numbers
A trend that started in the late 19th century when residents in northern states started coming in droves to avoid harsh winters, later, in the 20th century, tourism became the state's leading industry. It has now expanded into a trillion-dollar business in Florida that creates more jobs, drives more small businesses, and feeds major metropolitan cities.
Both U.S. and Canadian travelers flock to Florida in the wintertime. In 2018, Florida set a new record for tourism: 127 million people. That number marks the eighth straight year in which the previous year's record has been broken. An estimated 3 million of those people were traveling from Canada. In just the first six months of the year, close to 5.2 million people traveled to Florida from overseas.
VisitFlorida said that Florida's airports saw a 7.6% rise in air travelers in 2018. Each year, Florida has been taking on more and more visitors. Though the numbers have not been crunched yet, 2019 undoubtedly set a new record.
The Good & The Bad
With a $1 trillion GDP, the most influential factor on Florida's outstanding economy is tourism. Following that it is agriculture and transportation. The state is one of America's largest economic powerhouses. Standing alone, the state could easily operate as its own country. However, with all the positives that tourism brings, there are always some negatives.
- Traffic
Florida piled up an enormous 403,626 crashes in 2018. There are 7.7 million licensed drivers in the state. However, that number does not account for tourism. During the winter months, a possible 20 million drivers could be on the road. This creates an astounding amount of traffic that results in severe accidents every hour. Though tourism is important, many Florida residents believe the main metropolitans are being overrun during the winter months.
If you've been in an accident that was no fault of your own in the state of Florida, Dennis Hernandez & Associates could help you receive the compensation you may be entitled to. Personal injury claims are complicated; turn to our experienced accident attorneys to help you get through the process. With law offices in Tampa, Orlando, and Miami, it could not be more convenient.
- Climate Change
Whether you believe in global warming or not, you cannot deny that the climate is changing. In general, the world is a hotter place than it once was. Due to this, sea levels are rising, which creates an issue for Florida tourism. With most of the major tourist areas residing just a few feet from the ocean, rising sea levels could prove costly in the future.
Warmer climates also mean more natural disasters. Though this hurricane season was forgiving, Florida's coastal tourist spots are always on high alert. Losing cities and towns due to climate change consequences could result in a lesser economy for the state.
Best Places to Visit
Florida is peppered with fun and exciting places to visit. Everybody knows of the major tourist traps like Clearwater Beach, Miami, and Daytona, but here are some of our favorite places you should visit next time you travel to the sunshine state. No, Disney will not be on this list. We've put together some of the lesser known places to visit to let the tourism spread its wings a little bit.
Tarpon Springs
On the west coast of Florida sits a small fishing town, only 45 minutes away from downtown Tampa, that many tourists have never heard of. It is home to the largest population of Greeks in the United States. It is also the sponge capital of the world. Filled with breweries, delicious eateries, and a heavy heaping of festivals, it is a part of Florida that many have overlooked.
Crystal River
In the heart of Citrus County in Central Florida is a winding stream called Crystal River. It is home to some of the clearest and cleanest saltwater in the world. The river is filled with wildlife from manatees to game fish. If you love the water and want to experience "Old Florida", this is the best place you can find.
Boca Grande
Boca Grande is a small fishing community located on Gasparilla Island. It may be considered a small fishing town, but the oceans off its coast are home to some of the largest fishing competitions in the country. Fish called Tarpon roll all along the coast of Boca Grande. These amazing fish have scales that are 3 inches long, weigh up to 200 pounds, and jump clean out of the water. If you're looking for a fishing expedition of a lifetime, Boca Grande will be it. For some reason, it is still widely unknown.
Ocala National Forest
Located about an hour north of Orlando, the Ocala National Forest is the southernmost forest in the continental United states. The forest is home to campgrounds, crystal-clear rivers, and over 600 lakes. If you're an outdoorsman looking to explore Florida, this spot should be on your list.
Author Bio:
DENNIS HERNANDEZ
Dennis started practicing law at just 23 years old. He obtained his undergraduate degree from Duke University and continued to earn law degrees from Florida State University College of Law and Harvard Law School. Blessed with multiple associations, memberships and awards, Dennis graduated from the Trial Lawyers College. Mr. Hernandez is one of only 1,378 attorneys who claim this distinction. ​ In 1996, he founded firm Dennis Hernandez & Associates, P.A., which concentrates in the areas of personal injury, medical malpractice and product liability. Dennis is admitted to practice law in all State of Florida courts, The Supreme Court of the United States, U.S. Court of Appeals for the Eleventh District, U.S. District Court for the Middle District of Florida, and the U.S. District Court for the Southern District of Florida. Dennis can be reached via LinkedIn, Twitter, or at 855-LAW-DENNIS.