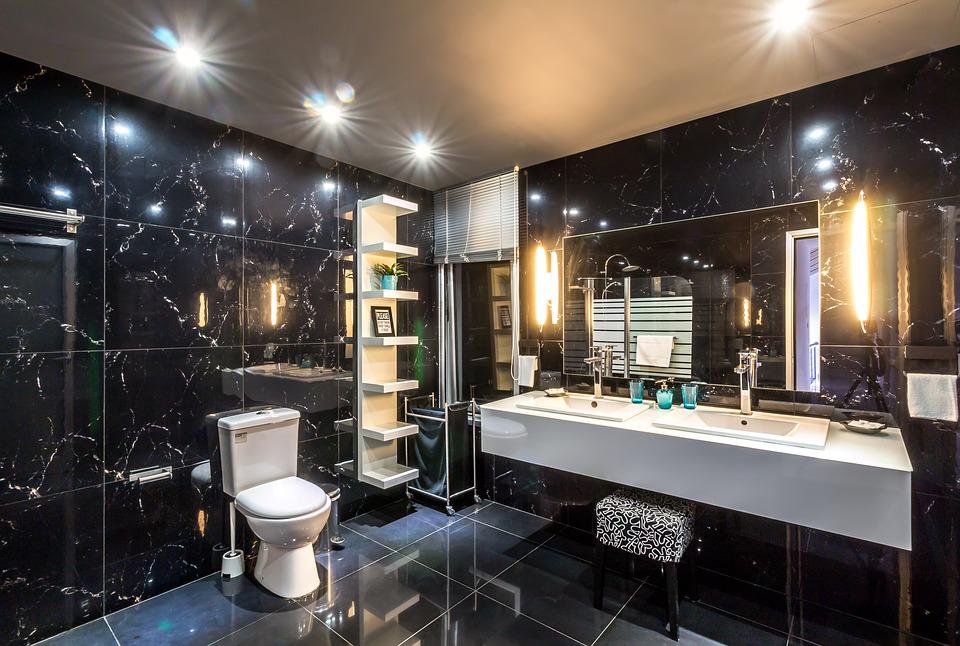 When thinking of the ideal, opulent bathroom, we tend to think of a space we can relax and unwind after a busy day. While we can't all afford a complete bathroom renovation, you can still create a lush environment by carefully selecting what to change or add to the space.
Let's take a look at a few different features that can transform your bathroom from plain to absolutely luxurious.
Bathe in luxury
Your bath is the focal point of your bathroom, so if you're thinking of upgrading anything in the room, you should start with the bath. Luckily these days, you're spoilt for choice with many different options to suit all tastes and budgets.
When selecting a new bath, allow yourself to be inspired by bathtubs fit for a movie star to really make a style statement. If you want the ultimate in luxury bathing, then you're best opting for a whirlpool bath that will give you the feel of a 5-star spa.
Bring the outdoors in
Plants are well known for adding a touch of luxury to any indoor space and that includes the bathroom. The best part is that many plants will thrive in your bathroom humid environment. All that indoor greenery will help increase oxygen levels in the air, which can help to lower heart rate and blood pressure and reduce anxiety.
Some of the best bathroom plants include orchids, ferns, ivy, peace lily and aloe vera. The great thing about using plants to add a touch of luxury to your bathroom is that it's incredibly affordable and you can easily change the look when it's time to switch things up.
Dress up your walls
Forget boring plain white walls and, instead, try dressing them up with gorgeous wallpaper, beautiful tiles, a new coat of paint or some artwork that showcases your personality. To create a high-end feel, invest in luxury colours and materials.
To give your bathroom a serene vibe, try using appropriate bathroom colours, such as Elephant's Breath by Farrow & Ball, Sable Calm by Valspar or Gray Cloud by Benjamin Moore.
Set up mood lighting
Bright lights may be great for shaving or applying makeup in the morning but if you're looking to unwind and relax, consider dimmer lighting. Setting up mood lighting in your bathroom is a great way to create a relaxing environment and it can be relatively easy to set up. Try installing a dimming switch if you can, so you can easily change the mood.
Invest in soft, fluffy linens
There's nothing quite like wrapping yourself in a luxuriously soft towel when you get out of the shower. Fluffy towels aren't just great for drying yourself off, the right linens can really help to create an expensive-looking bathroom as well.
Upgrading your linens is a wonderfully simple way to give your bathroom that boutique hotel look and feel. Opt for neutral colours and don't forget to update your bath rug as well as your towels.
Involve your other senses
Your luxury bathroom should provide a relaxing experience and the best way to do that is to get all the senses involved. Scented candles are great for creating the perfect mood lighting but they can also fill your bathroom with relaxing scents. If you'd rather not light candles in your bathroom, then consider using a reed diffuser instead.
For the finishing touch to create a luxurious spa-like experience, add some relaxing music. Make a playlist of your favourite songs to suit your mood and personality.
Creating a luxurious bathroom couldn't be easier. By just making a few changes you can create a spa-like bathroom that oozes luxury and relaxation. Remember, you don't have to spend a fortune to make it look like you have.