Written by

NewsServices.com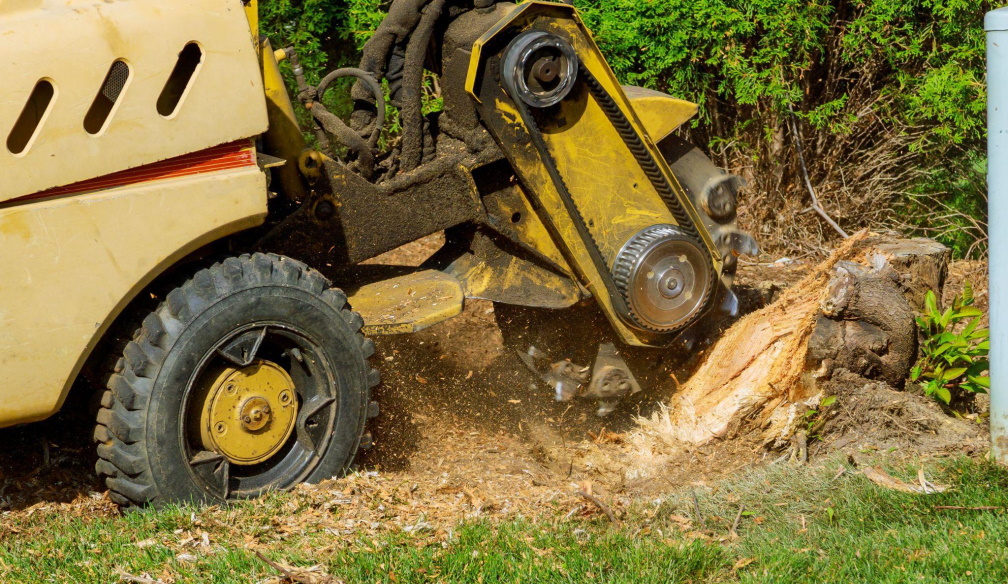 If you have a tree on your property in a dangerous location, or if you have an old stump that needs removing to deter a white ant invasion, an arborist can help with assessment and solutions for your tree and stump removal. Before you jump in, it's well worth understanding more about the process and how much an arborist costs so you have an idea of budgets and know what's a fair price for your particular tree removal.
What an arborist does
A qualified arborist can assist with trees on and around your property, whether they need pruning, removal or something in between.
They have the skills and equipment to bring down trees safely as well as stump grinding machines to completely remove a tree.
An arborist's main tasks include:
* Tree inspections

* Arborist reports

* Tree pruning

* Tree removal
Your arborist is qualified to take care of everything themselves, including assessment and green waste removal. The costs of the services will vary depending on the circumstances and what time and equipment are required for the job. It's best to compare quotes for your individual property to help choose which provider you will go with.
It's important to note that an arborist isn't able to remove a tree on your whim alone. In most cases, tree removal will require council permission that shows that tree removal is necessary and can be completed safely.
A qualified arborist will be up to date with local council requirements and advise you of your next steps.
The cost of hiring an arborist
The costs of individual services an arborist provides vary widely for different jobs as well as different tree sizes and tree locations.
As well as the differences on the property itself, every tree arborist company is different too and will have different equipment, team numbers and overhead costs that will affect what they offer and how long a job takes. Rather than compare rates per hour, look to compare written quotes for your job request to see how companies measure up.
Average cost per service
Tree Health Assessment
Assessments can be free or the costs (usually around $30 - $150) can be waived if you go ahead with the tree service offered. This is a good way to get an idea of what your tree needs and how much it will cost to supply treatment, without the expense of a full written report.
Pruning
Healthy trees that are getting a bit thick or unmanageable can benefit from a simple pruning which helps trees maintain health and be safe for those under them. How high your canopy is is the biggest factor influencing prices.
* 1 – 10 metres = $200 to $500

* 10 – 20 metres = $300 to $800

* 20 metres + = $500 to $3,000
Arborists Report
To protect the local environment and wildlife you must prove that a tree/trees need to be removed and obtain permission from your local council. As well as the permit fee itself ($50 - $150) you may also be required to provide an arborist report to support your request. The average price for the report is $450 for single trees and as much as $700 for multiple trees.
Tree Removal
There are some big factors that influence the cost of your tree removal including the tree's health and location. The size of the tree is also a factor as the bigger the tree, the more time it will take to carefully dismantle.
* 8m of smaller, narrow trunk $150 – $500

* 8m to 23m, wide trunk $200 – $1,000

* 23m of larger $1500+
Stump Removal
Stump removal is a separate cost to removing trees. Most arborists will have the correct equipment for safe and fast stump grinding services. Prices start around $120 – $300 and will depend on how big the stump is and also what type of species (hard or soft wood) as hard woods can make the job a lot longer.
Keep in mind that if there is no risk involved or the tree is an endangered species it might not be possible to remove a tree. Your arborist can advise you on what course of action you can take to make the situation manageable, such as trimming or lopping instead.