Written by

News Feature Team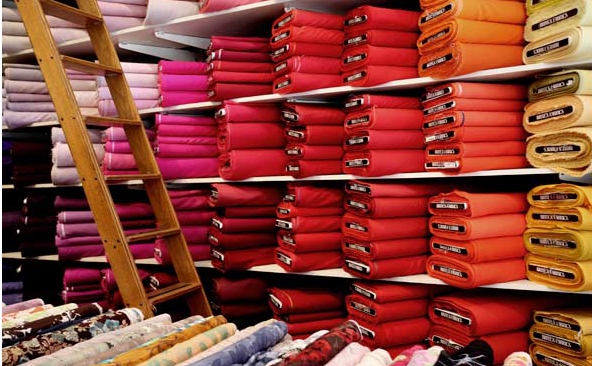 While we often marvel at the fine wood frames on antique furniture, it's the upholstery which adds personality. We know this is true because very old (and even damaged) pieces of furniture are covered over, deep cleaned, and transformed all the time.
While that exquisite wood grain in your dining room set demonstrates value and quality, it's the decorative details which steal the show. So, don't be afraid to give drab furniture a new lease of life with fresh upholstery. Creating magic with fabric is much easier than you think.
This guide to finding the best fabrics from your local upholstery suppliers will give you some ideas and inspiration.
Where to Find High-Quality Fabrics
It's relatively easy to source upholstery fabrics, but it doesn't mean you're guaranteed quality everywhere that you look. This is why design savvy homeowners tend to play it safe and browse fabric supply websites for colour and style ideas.
These are the companies which fill up the upholstery retailers on your high street.
They are a great indicator of not just quality but also popularity. The samples featured on their websites are fabrics that are just about to hit the shelves and get snapped up by interior designers.
When shopping, always keep one eye on your specific needs. For instance, it's no good picking out a fragile material for an armchair which gets a lot of use. You need durable, wear resistant materials, particularly in homes with pets and young children.
The Most Popular Upholstery Fabrics
Linen
Linen is often touted as one of the most beautiful natural fabrics.
It is extremely soft, lightweight, and very luxurious. What it isn't, however, is tough. Therefore, this material should only be used to reupholster furniture which doesn't get huge amounts of use.
That is unless you're willing to risk the cost of a spill. As linen is awfully fragile, it cannot be cleaned with soap and a damp cloth as you might a leather seat. Normally, stains require professional attention or the material starts to shrink and warp.
Leather
Speaking of leather, there's no better choice for rough and tumble family homes.
Often, the assumption is that you have to give up style when you have children, but leather sofas, chairs, and ottomans are highly sought after. They come top of the list for many interior designers.
The only downside is that it can be a little jarring to the senses on cold winter mornings. Leather needs time to warm up and can it feel chilly for a few minutes after sitting. Also, you may need to treat the material with a special conditioner once or twice per year.
Cotton
Cotton is a very popular choice for the home, but it tends to be used for drapes and curtains, rather than seat covers. It provides excellent resistance to wear, pilling, and fading, which makes it ideal for window treatments.
While cotton is vulnerable to stains and can be quite flammable, it is worth talking to an upholstery expert about different ways to reduce the risk. Certain surface and blending methods can combine cotton with other materials to minimise its weaknesses.
Nylon
Nylon is a synthetic fabric, but it is a common sight in the home.
You can use it to reupholster armchairs and sofas which get a lot of heavy use because it is tougher than it looks. When it is blended with other robust fibres, nylon doesn't wrinkle or stain easily.
It also comes in an endless variety of designs, colours, and styles.
Furthermore, it is pretty cheap to buy from fabric wholesalers. Nylon may not provide the indulgence of something like linen, but it is still remarkably versatile.