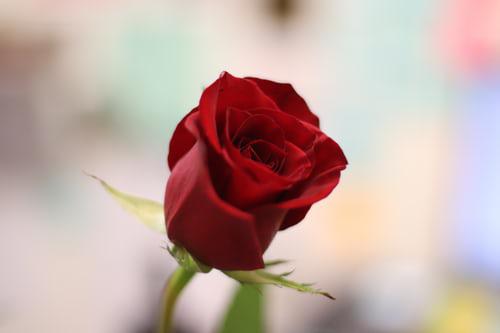 No-one dreams of being alone one day, there isn't a little girl or boy hoping to never meet someone and living their lives with no-one to share it with. We all want that person we can run to, count on in tough times, and be the first one we tell when we have great news, the problem comes with trying to find that 'one.'
In the olden days, there was the gentleman serenading you outside the window with his ukulele, or the guy showing up at your work with the world's biggest bunch of flowers known to man and turning you into a beetroot in front of all your colleagues.
Oh, how times and ways have changed.
It's all technical, on the World Wide Web, as my granny insists on calling it and via websites and applications. For the younger generation, this is the only way of life they know, and it suits them perfectly as any person under the age of 30 seems to have some form of tech glued to their hands at all times.
For the older folk, and I like to think I fall into this category as I'm an old soul and all about the love letters and sneaky gifts, this can be overwhelming and frustrating if the navigational skills needed to work the apps is complicated.
To take a quick stroll down memory lane click this link and see that not all romance is dead and if these appeal to you and the 60-year-old person living inside you. There is nothing wrong with a bit of old school 'wooing,' am I right ladies?
However, as the present-day tells us, being online to meet someone is your best bet. There are so many websites, companies, and platform applications offering you the world and telling you they are the ones to use, but doing your research is going to be critical to not be taking advantage of.
4 Features on what to look for when using a legitimate dating site.
Don't be naïve. Please don't go in with your blinkers on, be aware that people lie, we'd like to believe the world is only full of honest, good people but it just isn't flowers and fairies. Keep your radar tuned in and assume they aren't telling you everything, after all, neither are you, correct?
For help with this if you're feeling overwhelmed and completed anxiety-ridden and on the brink of not bothering at all, check out https://www.tjekdatingsider.dk for a breakdown and the low down on how to get the process started. There is something for every type of personality and having everything in one place makes it all the more convenient.
Options. Having to pay to use the application isn't always black and white, some say it helps keep out the everyday person who they aren't looking for and sieves the 'men' form the 'boys' as it were, others say they are just in it to make money off you. Think about your priorities and weigh up the pros and cons of each site you're considering.
Reviews. Getting recommendations from friends or family is a good way to seed out the negatives, but the most popular opinions are those given by satisfied ( or not ) customers. People like to have a moan so you can be sure you are getting the real deal with what they have to say.
There are plenty of factors to take into account, some more critical than others, but having some idea of what to look for is never a waste.
You can read more about what to look for when using a dating site in this article, so grab that well-deserved cup of tea, cozy up the couch, and settle in for an interesting read.
Life is tough as it is, so meeting a creep from a dodgy website is the last thing you need to be added to your plate.
Look after yourself and date well, quality over quantity I always say.