Written by

Nadine Pikunic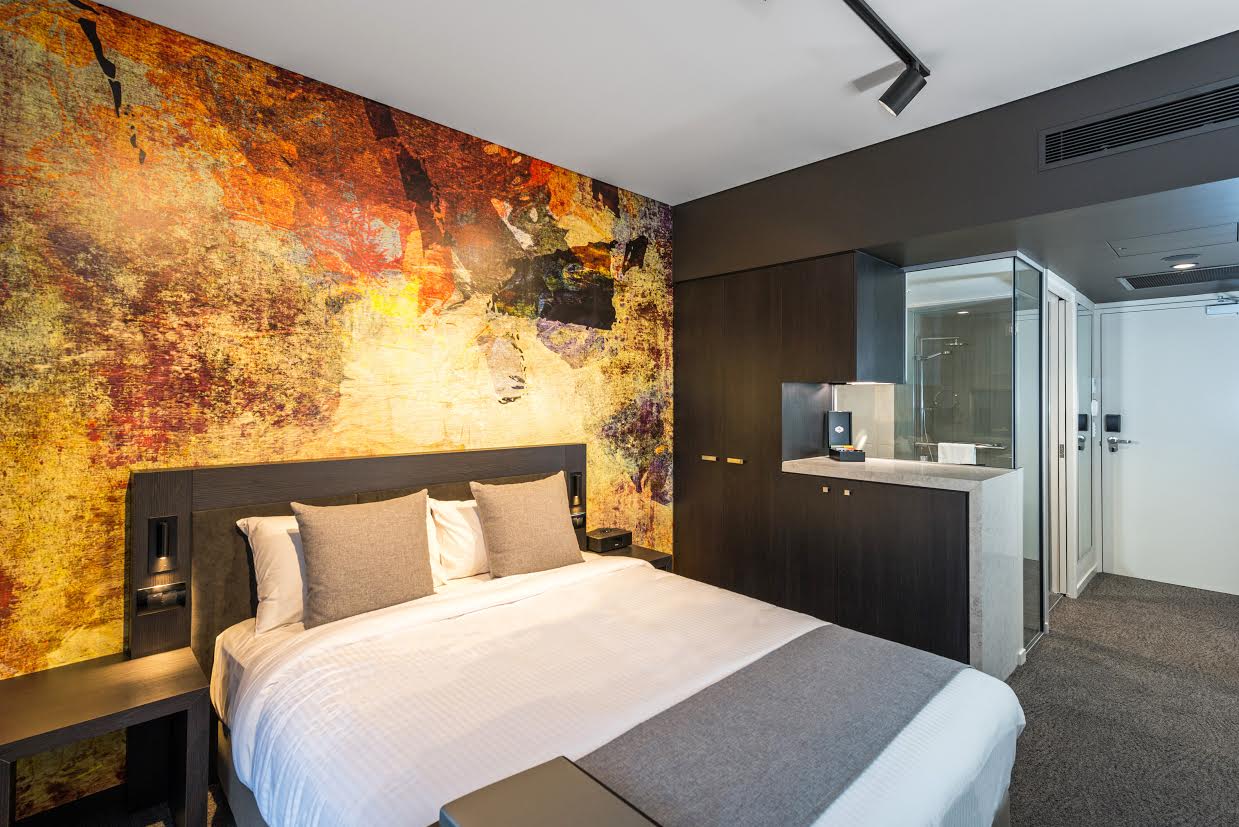 In a move representative of the future of Brisbane's accommodation market, last week saw Mantra Richmont Hotel open its doors. Its location in Kennigo Street in Brisbane's Spring Hill, means it is close enough to the city to enjoy the vibrancy of the CBD and yet provides personalised, boutique accommodation.
The new build hotel embraces a fusion of the past and the present, with modern design and stylish finishes complemented by the historic charm of Kennigo Social Restaurant & Bar, opening in the latter half of 2016.
The 110-room boutique hotel is representative of Brisbane city's surge of urban expansion – fuelled by the corporate traveller market. Developed by Richmont Holdings, it is the first project undertaken in Australia by the Malaysian based company.
Ideally positioned for the business traveller, Mantra Richmont Hotel has quick access to the airport and is only minutes from the CBD and Fortitude Valley. Brisbane Lord Mayor, Graham Quirk said the new hotel would help fill a niche market in the city's hotel sector.
"While the demand for hotel rooms in Brisbane continues to grow in key segments like leisure and events travel, there is growing demand for strategically-located accommodation for the business traveller," Cr Quirk said.
The hotel showcases a unique design incorporating an adjacent heritage Queenslander, reimagined as the home of Kennigo Social Restaurant & Bar. Taking into consideration the needs of the business traveller the hotel also features conferencing facilities, a grab & go café, gymnasium, an internal landscaped courtyard and basement car parking.
Mantra Group currently has nine properties (nearly 900 rooms in total) in Brisbane CBD including recent additions Mantra on Edward, Mantra Midtown Apartments, Mantra on Mary, Mantra on the Quay, Mantra Terrace Hotel and BreakFree Fortitude Valley as well as its established hotels, Mantra South Bank and Mantra on Queen.
ABOUT RICHMONT HOLDINGS PTY LTD
Richmont Holdings Pty Ltd is an investment holdings company set up by a Malaysian based property development company to manage its Australian assets. The Kennigo Street hotel development in Spring Hill, Brisbane is the first project to be undertaken by the Australian company for the group.
ABOUT MANTRA GROUP
Mantra Group is a leading manager and marketer of hotels and resorts in Australia, New Zealand and Indonesia and operates three well-known and trusted brands – Peppers, Mantra and BreakFree. With 125 properties and over 11,400 rooms under management, Mantra Group is the second largest accommodation operator in Australia. The Group is positioned to offer both leisure and business style accommodation ranging from full service city hotels and self-contained apartments to luxury resorts and retreats: www.mantragroup.com.au; www.peppers.com.au; www.mantra.com.au;www.breakfree.com.au