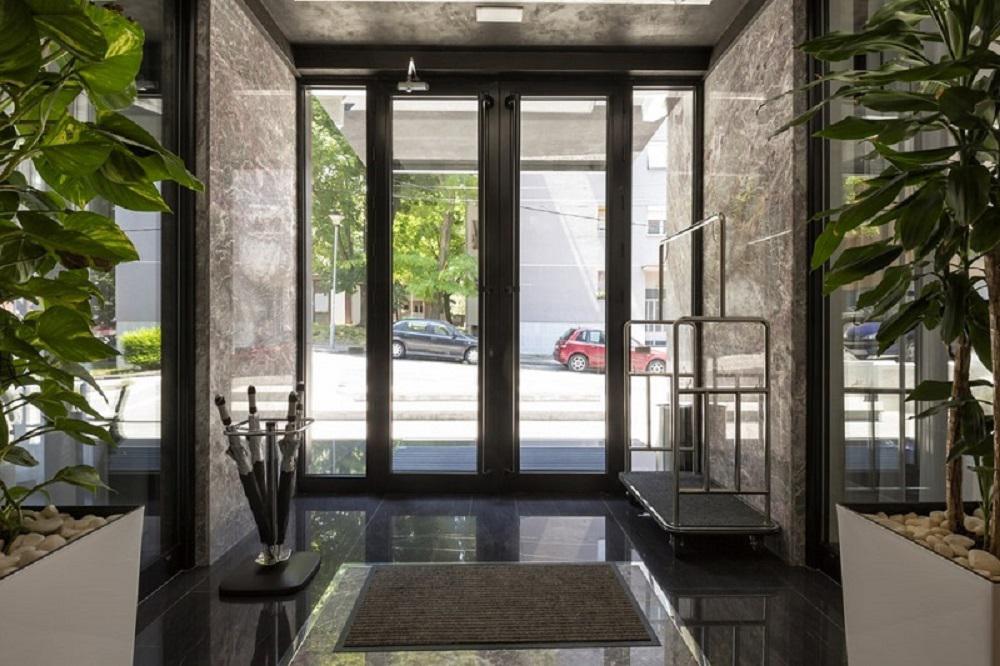 Choosing commercial sliding doors is a hectic work, as there are a lot of good choices in the market. Doors are of different kinds. The architecture of the door is fundamental to any house as it offers a warm welcome and keeps the entry safe. So we are here giving you some ideas of sliding doors. Sliding Doors are famous for its mechanism, which can be both automatic and manual. Sliding Doors are straightforward to install and can give an elegant look to your home. It opens crosswise by sliding it horizontally. "Patio Door" is the other name used for Sliding Doors. Sliding doors are made of a variety of materials, but commonly it is of wood, aluminum, stainless steel but the etheric look came in the form when it is made from UPVC plastic glass. It is available in different designs.  
Uses: Commercial sliding doors are used in different ways. Commonly these are used as glass door, shower door, screen door, wardrobe doors. Transport industries also use sliding doors in trains, metro and vans. Wide ranges of sliding doors are used at the airport terminal as well as in a hotel room. It allows a person to take both entry and exit by its single unit, which consists of two-panel sections. 
Types of commercial sliding doors:- 
There are several types of sliding doors such as:- 
1. Pocket doors:- A pocket door is a unique sliding door, which helps you to fully open the door without taking lots of space which generally happens with the swing doors. It disappears into a compartment in the adjacent wall. Pocket doors are convenient to use, and architectural effect can be given by using this. Pocket doors create an aesthetic look to your house. 
2. Arcadia doors:- Arcadia doors help you to create luxurious, high-performance and durable home windows and doors. The construction used in these doors creates a large glass window and doors opening in a structure which allows door access from a room to the outdoors, abundant natural light and fresh air to enter in the house. It usually consists of two sections. 
Uses:- These are used in hotel rooms, apartments, and residences to access upper balconies, Garden, backyard, barbecue lawn or swimming pool for extensive views and for entry of natural light in as well as to increase the flow of incoming fresh air. These can also be fixed as soundproof closet which is visually accessible, like in a private office space.
3. Bypass doors:- Sliding Bypass Doors can smoothly roll from side to side doors which are perfect for closet doors for any room; they allow you to access all of the space in your closet. One section of the entry passes in front of another. 
Benefits of Sliding Doors:
These types of sliding doors are mostly popular and they have multiple advantages:- 
Space Saving:- The most fantastic feature of Sliding doors is that the extra space will not be needed to open the door.

Soundproof:- Soundproofing is one of the qualities which makes it suitable to use. Thus it can be used for a private space.

Security:- It can be used for elevators, office entrance, patios door or even as a room divider due to its security mechanism.

Natural light:- A Sliding door made of glass allows bright natural light to get in.

Energy efficiency:- Perfect temperature in the room is ensured by sliding doors as it is created with efficient insulation. Also, it keeps dust, drafts and rain out of the home. 

Easy to use:- They are relatively easy to operate.

Environmentally friendly:- these doors can be created by wood which is durable, renewable and acts as a good insulator. 

Style:- Simple and sleek look can be added to the sliding doors which adds an elegant aesthetic to any home. At the same time, these doors are practical and their automatic functions are incredible.


These are some of
the benefits of using commercial sliding doors
. However, before installing, check the suitability, ease of operation, and best possible materials.