Despite the problems Turkey has faced in recent years - namely political unrest and the fallout from being located towards the Middle East - it is still a thriving country and millions of tourists head out there each year in pursuit of art, culture and adventure. So far as the Middle Eastern countries go, Turkey ranks highly as one of the friendliest and welcoming for western tourists.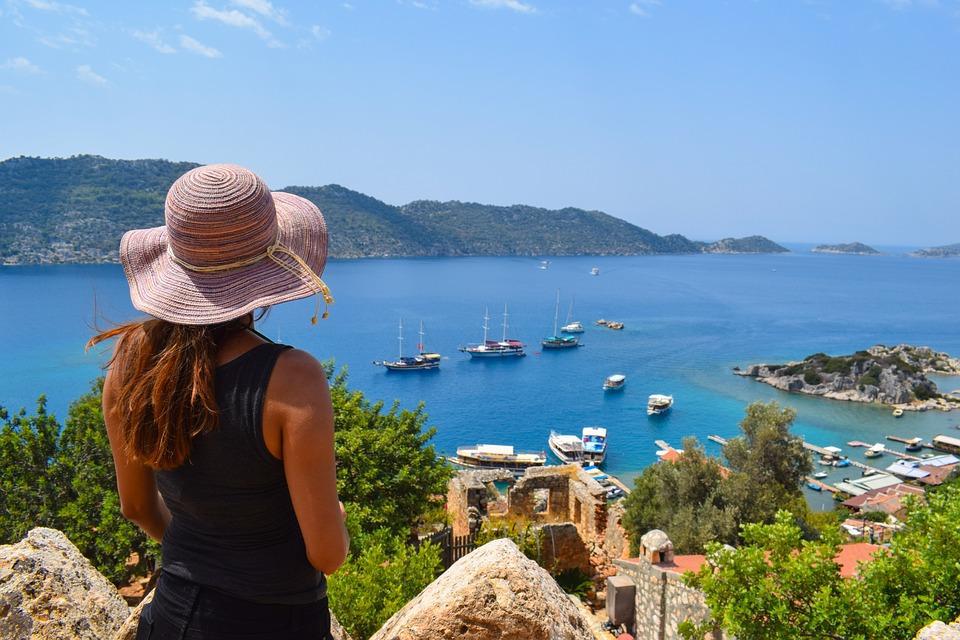 Turkey has a rich history, the locals are very friendly, and their cuisine is to die for. It is also quite close to Europe which means that visitors get a sort-of "east meets west" type of experience that can make for some fond memories.
However, before you go, here are 12 things you need to know.



#1: You Need a Visa


Before you even think about what you are going to get up to in Turkey, you need to sort out a visa. Turkey requires most foreign nationals to obtain a visa prior to entering the country and you will be stopped at the border without one. It's relatively easy to apply for Turkey visa and it takes a couple of weeks to arrive.



#2: The Country is Quite Conservative


Remember, Turkey is a predominately Muslim country with highly conservative views. Whilst foreign tourists will be given the benefit of doubt, it's always a good idea to act conservatively and not behave like you would at home. It's always a good idea to cover up, male or female, especially if you are heading outside of touristy areas.



#3: You Will Need Cash


Whilst there are plenty of ATMs, not everywhere processes card payments. Always carry small denominations of cash in the Turkish Lira, and U.S. Dollar if you can. Be aware that not all ATMs will take your debit card and may only accept major credit cards such as American Express.



#4: Make an Effort with the Locals


Turkish nationals are very friendly and curious, and they will go out of their way to help you as a tourist if you make a little effort. Using a few phrases of the local language and exercising good behaviour is always enough to appease Turkish citizens who will be pleased to help.



#5: Watch Out for the Bathroom Situation


Whilst many places in Turkey have western toilets that we are used to - particularly in hotels, restaurants and museums - outside of the more common touristy places you will find traditional Turkish "squat" toilets which can throw westerners off. It's worth being aware of this as it is something that many people are taken aback by when they visit the country.



#6: Turkish Cuisine is Accommodating to Vegans


While many Turkish meals will have meat as an integral part of them, you don't run any risks of starving or being limited when it comes to food options in Turkey. Even the smallest restaurants will have completely vegan dishes or offer vegetarian and vegan versions of their meals, so you'll be able to experience the full spectrum of Turkish cuisine even if you're not a meat eater.



#7: Don't be Afraid of Stray Pets


You should be aware that Turkey is a very animal friendly country and stray animals are just part of everyday life there. But contrary to many other locations, people actually take care of stray pets in Turkey, so they'll usually be less aggressive and healthier. Because of this, there's absolutely no need to fear them since they aren't as likely to attack or carry harmful pathogens.



#8: Have your Own Water Options


While tap water is used for many purposes around Turkey, it is rarely used for drinking. Locals usually use the water for cooking, brushing their teeth or making tea, but they will usually prefer not to drink just as a safety measure, so be aware of that wherever you go.



#9: Understand Tea Etiquette


Turkish people take their tea very seriously, so don't be surprised if you're interrupted multiple times by shopkeepers offering you tea while shopping as a way to show their hospitality.
It is also customary to offer tea to visitors when you visit homes, so be prepared for that. As a matter of fact, refusing tea could be seen as offensive in some situations, so even if you're not an avid tea drinker, you should never refuse simply as a sign of politeness.



#10: Be Ready for the Traffic


While Turkish traffic is already notorious when it comes to driving, it can be hectic at times for pedestrians as well. And don't expect people to stop at pedestrian crossings; your safest bet would be for you to cross at traffic lights when possible. And still, you have to take extra precautions when crossing and ensure that every car is at a complete standstill before you move.



#11: How to Get Wi-Fi Access


Forget using your provider's international network when you're in Turkey, unless you're ready to pay. Instead, take advantage of the many options available in the country. Many bars, restaurants and hotels will offer free Wi-Fi, but since the networks are usually public, you'll have to be careful when it comes to privacy.
Various Turkish companies will also offer wi-fi hotspots with plenty of great options, like allowing up to 10 devices to connect at the same time, so this is a great option if you're travelling with a large party or your family.



#12: Keep an Open Mind


Last, but not least, make sure to enter the country with an open mind. Turkey is a country of contrasts, and large tourist hubs like Antalya are vastly different than smaller towns and villages like Alaçati and Sirince. So be ready to take it all in with an open attitude and embrace the mosaic of cultures while you're there.
Turkey is a beautiful country of historical significance that pulls in millions of tourists from all around the world each year. Despite the peculiar political situation, it is a very safe country and you will have no trouble so long as you plan ahead, do your research, and act accordingly whilst you are there.