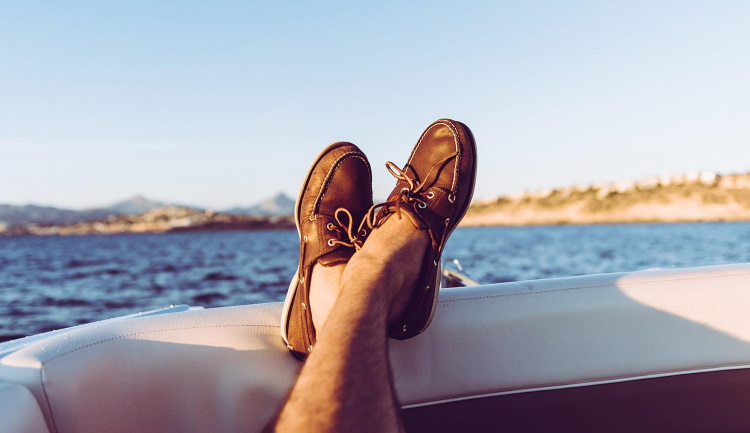 Traveling is many men's passion and drive. Some of them prefer wild adventures in nature while others prefer city life and party vibes. Other men prefer to enjoy the sea life and basking in the sun on the beach. Whatever floats your boat, you will need to prepare yourself for the trip.
Here is a vacation travel checklist for men.


Destinations
Firstly, you will have to pick where you want to go. Depending on your personality, lifestyle, and occasion, you will choose a different destination. For example, if you prefer a luxurious beach vacation in paradise, then you will love Cabo Platinum. They offer villa rentals as well as yacht charters in Cabo San Lucas so you can enjoy some fun in sun at the beach as well as in the Pacific Ocean or the Sea of Cortez. Their team of vacation experts will help tailor a vacation experience just for you. This will include a curated luxury villa selection with ocean views and a hot tub, private activities for your enjoyment, and a 24/7 concierge to please your every need such as restaurant reservations, local expert advice, and daily housekeeping.


Clothes
Once you know where you're going, you will want to pack for the occasion. This will include packing lightweight and summer clothes for beach destinations like Cabo. You should also pack some bathing suits, underwear, and sleeping clothes.


Shoes
When traveling to Cabo or any other beach destination, you need to pack the right shoes. For instance, if you're going on a yacht, then you should look into the best boat shoes for men to prevent slipping on a boat deck. You will find brands like Sperry, Timberland, Dockers, and Sebago. You will also find other favorite brands like Kenneth Cole, L.L. Bean, Vans, and Crocs. Boat shoes are ideal for hanging out on a yacht as well as outdoor pool decks or anywhere in general during summer. You can pair them with no-show socks for an even more laid-back appeal.


Toiletries
No matter where you vacation, you will need to bring your toiletries with you. These include toothbrushes, toothpaste, soap, shampoo, deodorant, hair comb, hair gel, and contact lenses if you wear them. You can add a toiletry bag to keep all your items in one place.


Cash
You always want to travel with some amount of cash on you for tips and in case of emergencies. For instance, the ATM system could be down in the city you're visiting, or you may misplace your cards, or the local stores don't accept cards. Cash is king not only in business but in vacations as well.


Travel Documents
Your travel documents should be one of the first things you pack in your carry-on bag so you can always have them near you to prevent theft. This includes your passport, boarding passes, and ID cards like your driver's license or military ID.


Electronics
Moreover, if you want to stay in touch with the world while you're on vacation, or if you want some entertainment for your plane or train ride, you want to make sure to pack electronics like your smartphone and tablet. You can use these to watch TV series or movies while on the go or to FaceTime with your loved ones to show them where you are.


Medications
If you suffer from any medical conditions, you will want to be sure you take all your medications so you don't have a bad experience during your trip.


VPN
Lastly, you will want to take a VPN with you to protect your internet connection while you're in places you've never visited as well as hotels. You don't know who's lurking in the Wi-Fi connections at these destinations, and you will never be too sure either.
This travel checklist will prepare you for your next trip. Bon voyage!