Written by Susan Ewington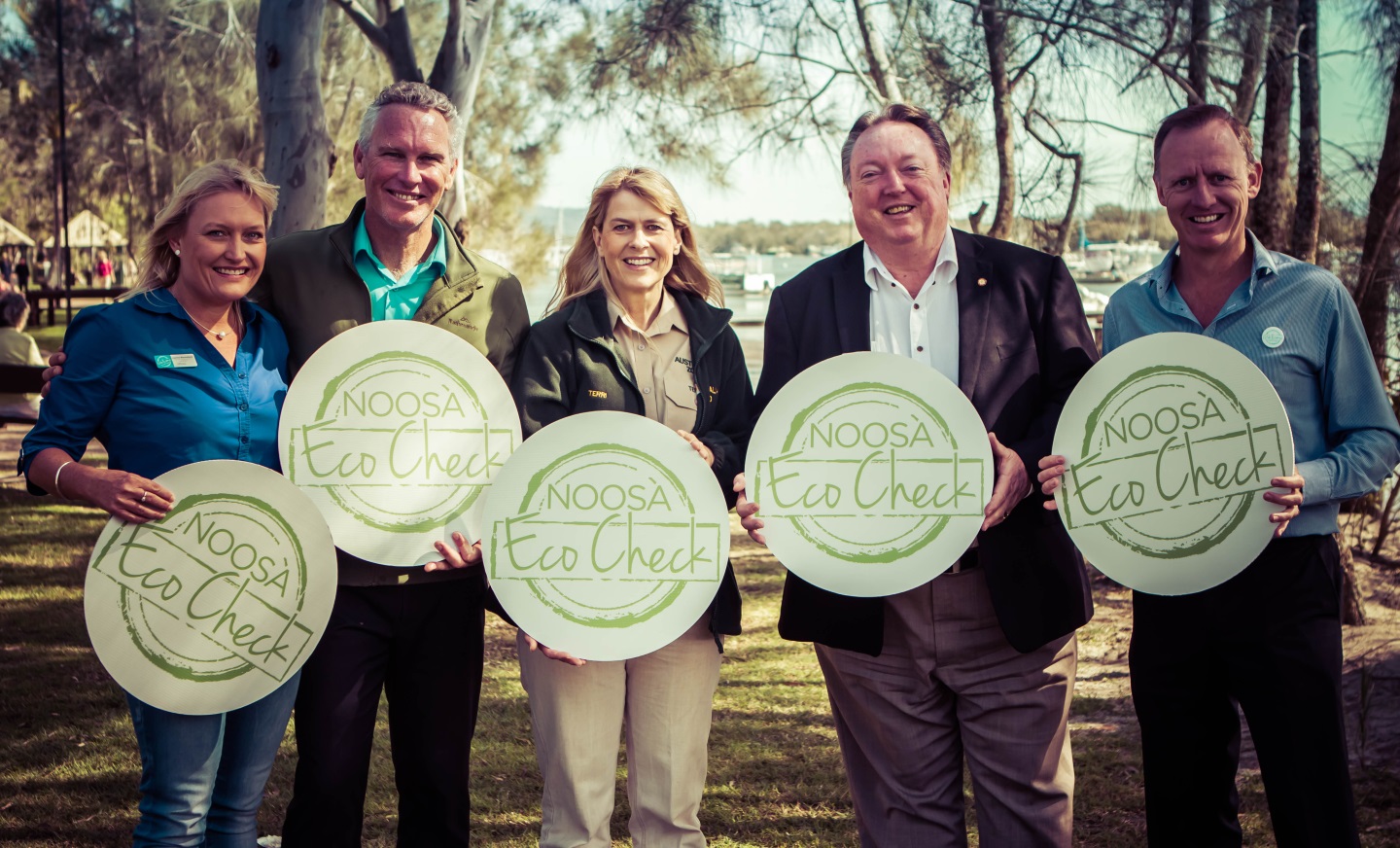 Tourism Noosa have launched a new tourism initiative - Noosa Eco Check.
Ambassador Terri Irwin from Australia Zoo officially launched Noosa Eco Check yesterday at a VIP launch with stakeholders including tourism operators, Member for Noosa, Glen Elmes and Noosa Councillor Frank Wilkie.
The launch of Noosa Eco Check was also officially launched last night to over 200 tourism operators at the monthly Tourism Noosa networking night held at Peppers Noosa Resort & Villas.
CEO of Tourism Noosa, Mr Damien Massingham said Noosa Eco Check is an interactive online training program to assist businesses in implementing environmentally friendly business practices that will also support Noosa in becoming a truly sustainable and eco-friendly destination.
"The program is the second stage of the Welcome to Noosa program and provides a selection of easy-to-implement key actions in areas such as energy, water, waste and corporate social responsibility with great examples of sustainable business initiatives in the region".
"We have developed Noosa Eco Check to provide businesses with the opportunity to assess their environmental performance". Through combined efforts of local business, their teams and individuals, Noosa Eco Check will help position Noosa as a leader in corporate social responsibility that develops real conservation outcomes" said Mr Massingham.
Councillor Frank Wilkie said that Noosa Eco Check was a great initiative from Tourism Noosa.
"Noosa Eco Check is an exciting program for the tourism industry and it is great to see Tourism Noosa delivering a program that focuses on sustainability. The local case studies featured in the program show businesses that are making a difference and provide some great tips. Whilst the program will assist individual businesses, it will also go a long way in showcasing Noosa as a eco-friendly destination" said Cr Wilkie.
Member for Noosa Glen Elmes said "Noosa Eco Check is another innovative program that Tourism Noosa has delivered to the region following on from the successful Welcome to Noosa program.  With a focus on the tourism industry, Noosa Eco Check provides some inspiration for businesses of all sizes, showing low and no cost actions that can easily be applied".
Terri Irwin from Australia Zoo said "Congratulations to Tourism Noosa on developing Noosa Eco Check. The program will help businesses become recognised as committed to sustainability, by both the community and visitors, whilst also protecting and preserving the environment."
Noosa Eco Check is free for anyone who has completed the Welcome to Noosa program. To register visit www.noosaecocheck.com.au or email at info@noosaecocheck.com.au.
FAST FACTS – NOOSA ECO CHECK
Noosa Eco Check is an online training course that starts as soon as you sign up and log in. Your progress throughout the course is saved as you go which means you can stop the course if you feel like a break and resume your course exactly where you left it. Once you have completed the course your Noosa Eco Check Certificate and personalised Sustainability Action Plan will be available to download immediately.
- Free for everyone who has completed Welcome to Noosa [www.welcometonoosa.com.au] 
- Online course
- Easy to follow and interactive
- You can do it any time
- Average time to complete Noosa Eco Check – 1.5 hours
- The course suggests low and no-cost key actions every business and their teams can easily follow
- Consumers will recognise you as a green business committed to sustainability
- Be inspired by case studies of local businesses with an innovative approach to environmental sustainability
- Good preparation if you decide to become a business with eco-certification and/or accreditation
- You will receive a personalised certificate of completion and a Noosa Eco Check sticker for your business
- Completing the course gives you the chance of being showcased as a green business to members and visitors in Tourism Noosa's newsletters  and on Social Media
To register www.noosaecocheck.com.au.