Written by NewsServices.com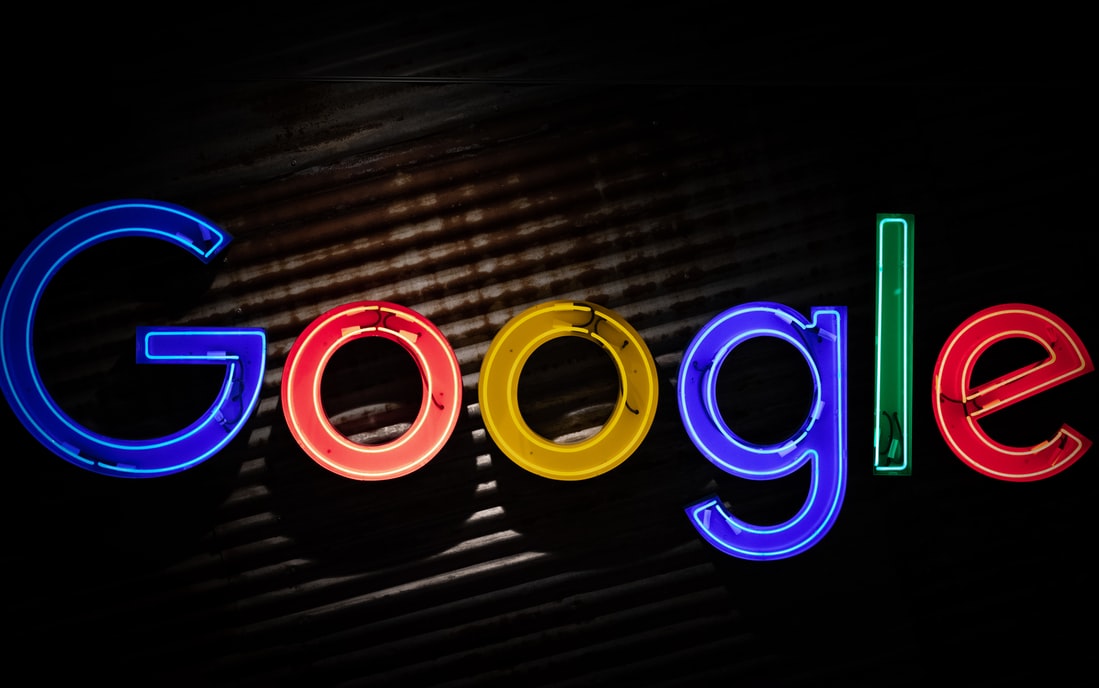 Choosing an Internet browser is something that varies from user to user. The same goes for choosing a search engine within a web browser, which allows us to search for Internet content. Today, Google is undoubtedly the most famous and most represented search engine. There is also Bing, who is late with many features but is still there. It is followed by DuckDuckGo, a relatively new search engine, which focuses on improving the security and privacy of users.
Which of these three is the best? Which will provide the user with the best opportunity to protect security and privacy, with a quality display of the desired results within the search engine? We will say more about that later in this article. But in order to be able to determine more accurately which search engine is the best, it is necessary to consider the factors that affect the quality, reliability, and everything that the average user wants from an Internet search engine.


Search Results
One of the deciding factors for choosing any search engine is definitely the accuracy of the search results because the search engine is only good as long as it can accurately display the search results with respect to user input. Let's look at how this works with each of these three search engines.
When entering terms into a search engine, Google will generally display in a very precise way what the user is looking for. For example, if you type "dog", Google will show you sources in a very clear and convenient way, depending on the language and region of the world you are in, so you can set these options in browser settings and, of course, terms and definitions related to the term you entered. Most often, if a definition and explanation of the search term exist within Wikipedia, Google will display a link to Wikipedia among the first results. All in all, in terms of accuracy, Google is certainly one of the best, if not the best in this segment, so it is not surprising that the Google search engine is used most often on most user devices.
Bing, on the other hand, is a little worse than Google. Here you must also keep in mind that the accuracy of the results, with respect to the user queries, will be more accurate if the region is precisely defined considering the language used by the user. For example, if you go to Bing's search engine and type in the term "dog" there, you will not get as accurate results as you would on Google.
On the other hand, if you type a term in English, the results will be much more accurate to your query. The same goes for DuckDuckGo. The biggest hurdle here is the language because if, say, you enter a query in English, DuckDuckGo and Bing give much better results than when you enter a query in your native language.


Search for a Place or Location
There are also some differences when entering locations, such as restaurants, cafes, or hotels. But these differences are also reflected in whether you set the Internet search engine in the options to English or some other language, as well as whether you match the language of the search engine with the location where you are currently in or not. All in all, Google will display search results in a very simple way. In addition to displaying multiple results that match your query, Google will also show you where your preferred location is located on Google Maps. We cannot complain about Google regarding anything in relation to clarity and accuracy in displaying results when entering location queries.
Bing, on the other hand, in addition to the search results it shows, will also show restaurants considering your query and their ranking by quality, as well as information such as prices, opening hours, and the like. Because of the additional details that Bing gives to the user here, let's say Bing won when entering location information.
How does DuckDuckGo manage here? In short, good. The search results will not be as detailed as with Google and Bing, but this search engine will also give adequately good results, especially if the entries are in English or another wide-spread language (for entries in certain languages you will need a little effort to find what you want). Let's say DuckDuckGo is the weakest here, while Bing is the best - in terms of the quality of the search results it delivers.


Finding a Person
When you enter the query about celebrities, Google will immediately display very accurate and reliable information about the person you are interested in, depending on how well that person is or was known. The most important information about a person will be displayed first and will be the most visible - very good and precise.
When finding a famous person, Bing puts more emphasis on the visual impression, so that after entering the name and last name of the famous person, in addition to information about him/her, you will also receive the appropriate number of photos. In addition, both search engines will provide you with a link to Wikipedia if that person is listed within it. Bing is therefore adorned with similar precision as Google - plus an additional emphasis on the visual impression.
DuckDuckGo is not bad at searching people, but it is still below Google and Bing. The good thing about this search engine is that it will offer you a link to Wikipedia if the person you are looking for is listed on it. If the person is a historical figure, DuckDuckGo will offer you the option to click on the history.com page and will offer you short videos, if any, where you can learn more or inform more about the person.


Privacy Issues
Of these three search engines, Google is the least known for protecting the privacy of its users. Google itself is aware of this and has decided to work further in the past few years to improve this feature. But whether that is enough and how much Google has succeeded in protecting the privacy of its users... well, you know for yourself, if you are using it.
Google relies heavily on user browsing history to show query results to its users so if you, for instance searched best casinos at TopCasinoExpert.com, Google will next time show similar results when you make a new query. Based on your browsing history, Google also generates personalized advertising content. Even the incognito mode, which Google implements, is not so secure. It is true that by using this browsing method, Google will no longer 'remember' your cookies and browsing history, but your security and privacy will still not be protected. Because of all this, as well as because Google literally tracks a large number of its users' activities - in terms of privacy protection - it is the worst choice of these three search engines.
Bing, much like Google, also 'remembers' users' browsing history. In addition, just like Google, Bing will 'remember' the address of your Internet server, as well as cookies, and based on that, it will send you personalized advertising content. Although Bing has also made an effort in recent years to protect user privacy, it, just like Google, still lags far behind the DuckDuckGo search engine.
In terms of protecting privacy and user safety, DuckDuckGo is miles ahead of Google and Bing. This search engine will not 'remember' the history of entries that the user entered into the search engine, which means that DuckDuckGo does not create personalized advertising content for users. Also, by default, DuckDuckGo excludes tracking and recording of cookies. Ad content is based on keyword input, not the user's search history. DuckDuckGo will not 'remember' any personal information nor the addresses of Internet servers. Given all these features and benefits, DuckDuckGo heavily beats Google and Bing.


The Unique Features of Each Search Engine
Google is probably the most prominent of all three search engines regarding this. Everything from its frequent and sometimes available Google Doodle logos, package tracking capabilities, traffic checks, weather forecasts and movie watching capabilities, and much more, is what makes Google as an Internet search engine extremely useful. Want to know what the weather is like outside? Just enter "weather" in the search bar and it will show you the local weather. Try typing a math equation into the search bar, that is not a problem either - Google will quickly calculate it for you. If we were to try to list all the unique features that Google has, we could write a separate article about it. Suffice it to say that Google is the real thing when it comes to features and that this is one of the biggest advantages of this search engine.
Bing is a little different, but that doesn't necessarily mean it is worse than Google. One of perhaps the best and certainly very unique aspects of Bing is that it will literally pay you to search. Such Bing rewards are known as "Microsoft Rewards", and it is about Bing rewarding every search a user does via their smartphones or computers with a certain number of points. You can cash out these points later and you can turn them into gift cards or for discounts on purchasing Microsoft products. Bing also introduces daily quizzes as well as challenges to win double or triple the amount of points, which can be very useful as it shortens your time to win the desired prizes. Bing also uses its "Timeline" feature, which, in search results, shows key events in the lives of influential and/or famous people. Although Google only gives you four autocomplete suggestions, Bing offers eight suggestions and makes it even easier to search and get the result you want. While Google offers a lot of plugins, few of those plugins are actually free, which means Bing wins here, but by a hair.
DuckDuckGo has special features, which makes this Internet search engine unique, as well as of high quality in its own way, in this aspect. Perhaps the best feature of DuckDuckGo, and probably the most popular, is its !Bangs feature. Basically, this feature allows you to search other websites directly from DuckDuckGo. Type "!Amazon" in the search bar before any search term and you will be able to search Amazon before you go to amazon.com. It is worth noting that searching via !Bangs is not private, since in the case of, for example, searching Amazon's website, you enter Amazon, and it can track you. Still, !Bangs is very useful and essentially one of the biggest reasons why you would want to start using DuckDuckGo as your homepage. Want some alternatives to Google Drive? Type "alternatives to Google Drive" and DuckDuckGo will show you alternative services at the top of the screen. It is a neat and clear way to view different results, without the need to go to another website.


Homepage Layout
While this probably will not be the biggest factor in determining which search engine to use, Google's homepage has rarely changed over the years. It is monotonous, full of empty space, and is often filled with Google Doodles tabs. There are two search options available to you: a more general "Google search" or if you like risk, the "I feel happy" way of searching, which can lead you to the first result of any search.
Bing is a big winner in this aspect because its homepage is full of beautiful images that change every day, if not every hour. The thumbnails at the bottom of the screen contain trendy news and everything is customizable. Where Google prefers to get to the point, Bing helps you find other interesting topics before the main search. Nevertheless, the search bar is located in the front and in the middle, which makes it easier to ignore the rest of the page and move on to the main thing.
In addition to offering several color themes to choose from, DuckDuckGo offers a look similar to Google. The dark mode is a favorite with many computer users today, so it is a popular option here. The search bar is, of course, the hotspot and you can find it without any problem because it is in the middle of the screen.


Other Things to Consider
There used to be a time when speed was a big factor in choosing a search engine - how much time has passed from the moment you press "Enter" to the moment the search results are actually displayed. Those days seem to be behind us because the difference is now calculated in microseconds, and the average Internet user cannot tell the difference.
On the other hand, what needs to be considered is Google's search and the way Google connects with the rest of Google's apps and services. For example, searching for a restaurant in a search engine will also allow you to send the address directly to your mobile device and Google Maps. Bing does something similar with its own cards, but it rarely works without problems. DuckDuckGo relies entirely on third-party assistance.
Yet, when observed at a little better, each of these search engines offers visual searches for photos, videos, news, products, and more. Today's Internet search engines, especially these three that we listed in the article and which are most used, have greatly advanced compared to how it was 10 or more years ago. Today we can find out all kinds of information on them. For example, do you want to see the details of the upcoming flight? Google and Bing can display it directly in search results if you know the flight number, while DuckDuckGo sends you to the flight tracking page. Do you want to know the odds for some sports matches? Google and Bing will first show you bookmakers and casinos with these matches in the offer, and first, those which are close to your location.
Needless to say, all these are the various features that can help you determine which search engine is the best, although when it all adds up and subtracts, it is hard to tell which one is the best. Each of these three has its advantages and disadvantages. Depending on what you want most from the search engine, you will use that one.